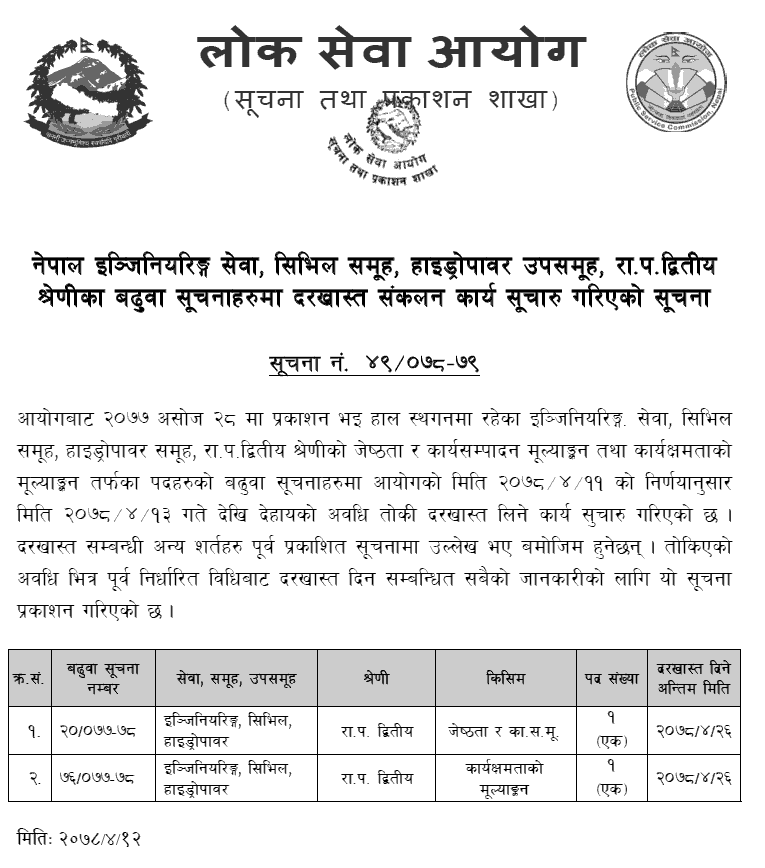 Public Service Commission (Lok Sewa Aayog), Information and Publications Division Notice of Application Collection for Nepal Engineering Service, Civil Group, Hydropower Sub-Group, Gazetted Second Class
The notice was published by the Commission on 28 Ashoj 2077 and the engineering is currently on hold. As per the decision of the Commission dated 2078 Shrawan11, the following period of application has been started from 2078 Shrawan 13 in the promotion notices for the posts of Service, Civil Group, Hydropower Group, Gazetted Second Class Seniority, and Performance Evaluation and Performance Evaluation.
Other conditions related to the application will be as mentioned in the previously published notice. This notice has been published for the information of all concerned to apply by pre-determined method within the prescribed period.
Lok Sewa Aayog Vacancy
Lok Sewa Aayog