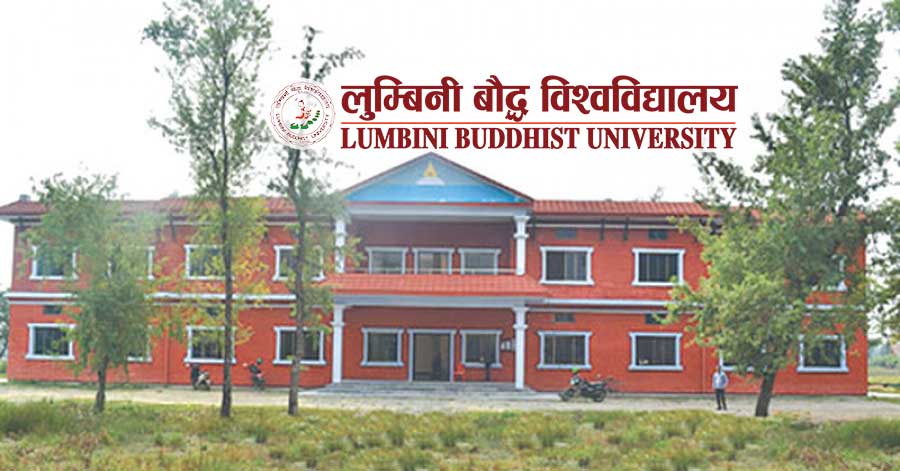 Lumbini Buddhist University Vacancy for Assistant Professor (Law): Since the post of Assistant Professor for the Faculty of Humanities and Social Sciences of Lumbini Buddhist University has to be filled in the contract service through open competition for the post of Assistant Professor in the subject mentioned in the details; Eligible Nepali citizens are invited to apply within the stipulated time period.
No action will be taken on the applications which have been received late and have not reached the formalities. For more details visit the University website www.lbu.edu.np.
Position: Assistant Professor of Law
Required No.: 4 (Four)
Subject: Law
Medium: English
Service facility: As specified in the agreement
Minimum qualification of the concerned candidate
1) Completed 21 years and not exceeding 45 years.
2) Passed postgraduate level (LLM) in law subject at least second class.
3) Obtained Advocate's Certificate.
Last date to apply: 1st Shrawan 2079
Exam Type: Written, Interview, Class Overview
Application Fee: Rs.3500
The exam syllabus: will be based on related topics and Buddhist philosophy.
Applications can be submitted through the University's website https://career.lbu.edu.np. The application fee should be deposited in the name of Lumbini Buddhist University in account number 04100105200312 of Everest Bank Lumbini branch and submitted to the voucher online.
Phone: 071-404088
Email: [email protected], [email protected]
First published date: 2079-03-23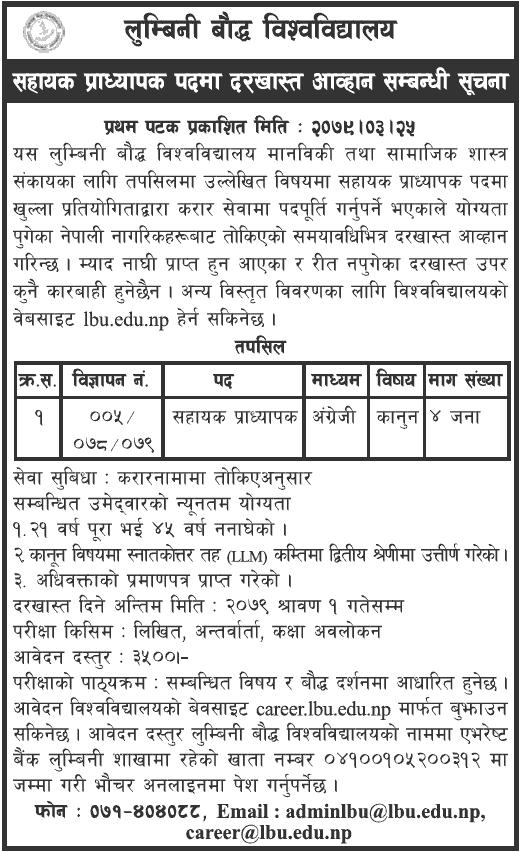 Technical Jobs
College Job
Job Vacancy