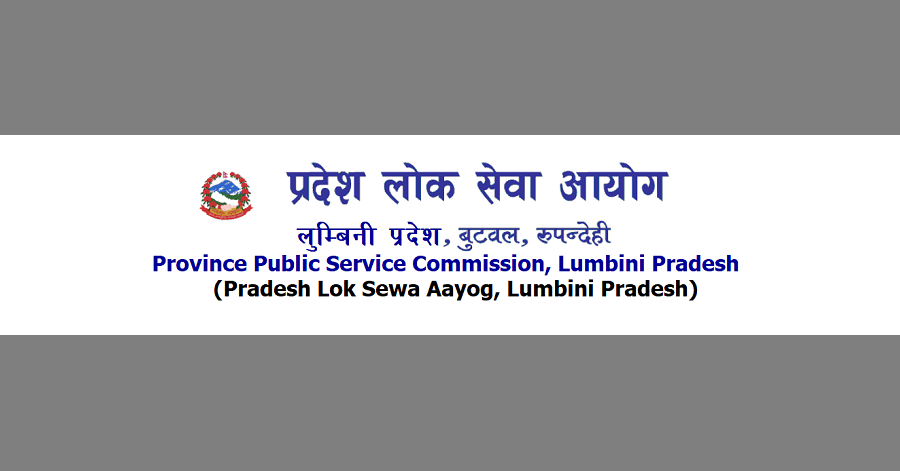 Lumbini Pradesh Lok Sewa Aayog Yearly Vacancy Calendar 2079/2080: Province Public Service Commission, Lumbini Province schedule for the year 2079-80 (various posts of Province civil service and local government service)
Non-Technical Posts of Assistant Level V under Province Civil Service and Local Government Service

Assistant level 5 technical posts under Province civil service and local government service

Assistant level 4th non-technical posts under Province civil service and local government service

Assistant level 4th level technical posts under Province civil service and local government service
Note:
While determining the percentage of advertised posts, it will be in accordance with the existing Civil Service Act, 2049 (with amendments) and Nepal Health Services Act, 2053 (with amendments).

Apart from filling the posts through open competitive examination, the prescribed number of posts will be reserved for filling the posts through other methods, after the Province civil service act is passed, the posts will be filled through the process as provided by that act.

Advertisements for posts not included in this annual schedule will be gradually included as per the demand.

The presented schedule can be modified as per the need.

If there is no demand for filling the posts from the provincial government and local level, the related work will not be done according to the schedule.

This schedule will start from 23-04-2079.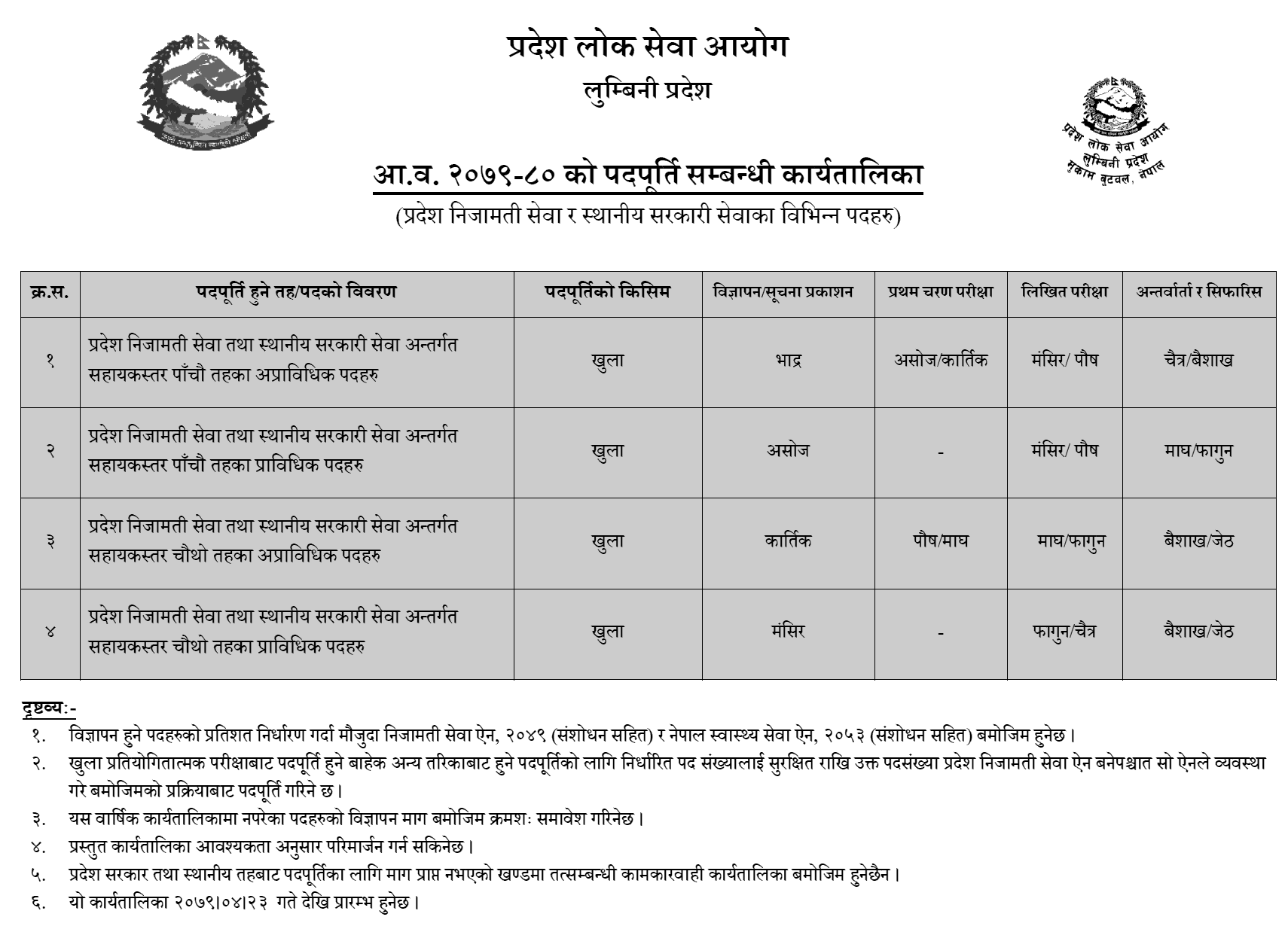 Also Read:
Pradesh Lok Sewa Aayog
Lumbini Pradesh