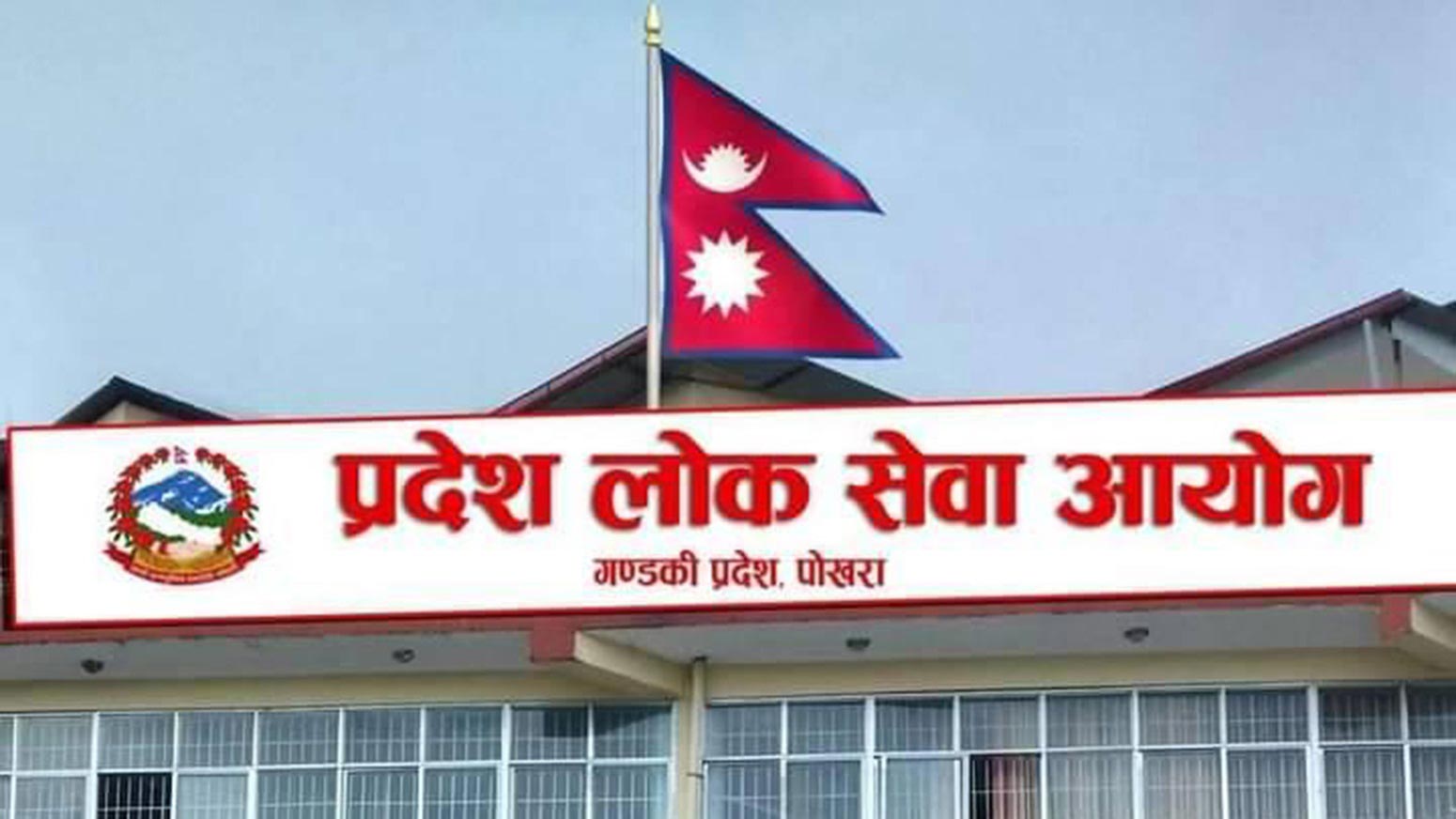 Gandaki Pradesh Lok Sewa Aayog Vacancy Yearly Calendar 2079/2080: Gandaki Pradesh Lok Sewa Aayog (Province Public Service Commission, Gandaki Province), Pokhara Annual / yearly vacancy schedule for 2079/80 (2022/2023)
1) Date of implementation of the annual work schedule: From 1st Shrawan, 2079
2) Internal competition, promotion through performance appraisal, and adjustment through performance and experience evaluation will fill the vacancies according to the prevailing law.
3) In case the situation does not return to normal due to the epidemic and special circumstances, the time period mentioned in the schedule will be reviewed.
4) If no demand is received from the state government and local level for filling the vacancies, the related work schedule will not be as per the schedule.
5) Other issues not included in the above schedule will be included gradually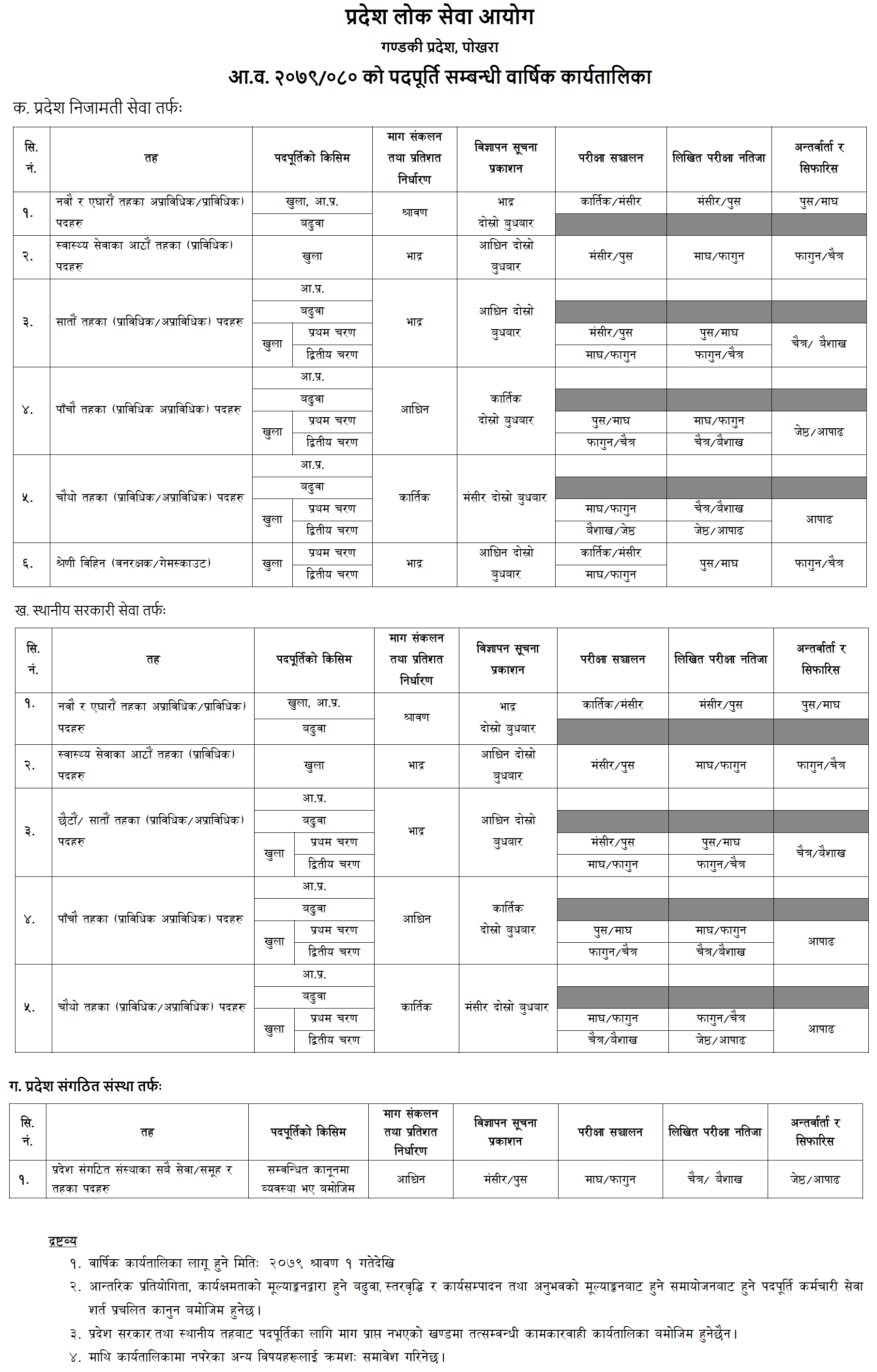 Pradesh Lok Sewa Aayog
Gandaki Pradesh