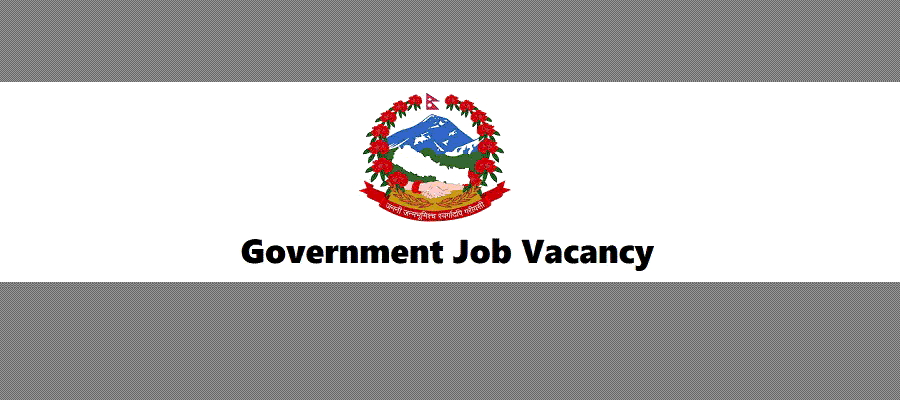 Lungri Rural Municipality Vacancy for Medical Officer: Since the position of Medical Officer working under Lungri Rural Municipality has to be filled in contractual service; This notification has been published to submit the application to the office of this rural municipality within 15 (fifteen) days from the date of publication of the notification by the interested and qualified Nepali citizens subject to the following conditions. The application form can be downloaded from the website of this municipality www.lungrimun.gov.np. No action will be taken on applications that are not submitted properly and are received after the deadline.
2) Required Minimum Educational Qualification:
a) MBBS or equivalent degree from a recognized educational institution. (Experience will be preferred)
3) Necessary documents:
a) Copy of certificate of Nepalese citizenship
b) Three copies of passport-size photographs taken recently
c) Copy of educational qualification certificates
d) Copy of experience certificates
e) Receipt of submission of the application fee or if unable to submit it immediately, request for payment before the selection examination (the application fee can also be deposited in the revenue account in the name of this rural municipality, for which account no. 26603000001001000001 and office code no. 801055407 Bank: Nepal Bank Limited, Rolpa)
f) Copy of Medical Council Registration Certificate
4) Method of selection: According to the procedures related to the management of manpower in the contract of Lungri Rural Municipality, 2079.
5) How to submit the application: The prescribed application form can be sent directly to the office of the village executive or via [email protected]. In the case of the form is sent by email, the complete form will have to be submitted later.
5) Age limit: completed 21 years and not exceeding 45 years.
6) Last date of application: 2079-08-12 to 2079-06-27. If the last day of application till on a public holiday, the next day, or the first day of office opening.
7) Exam Date: Will be published later.
8) Service facilities: as mentioned in the contract according to the decision of the municipality.
9) Contract period: 6 months, may be extended based on performance evaluation if deemed necessary by the rural municipality.
10) For more information contact: 9857870222, 9857824566.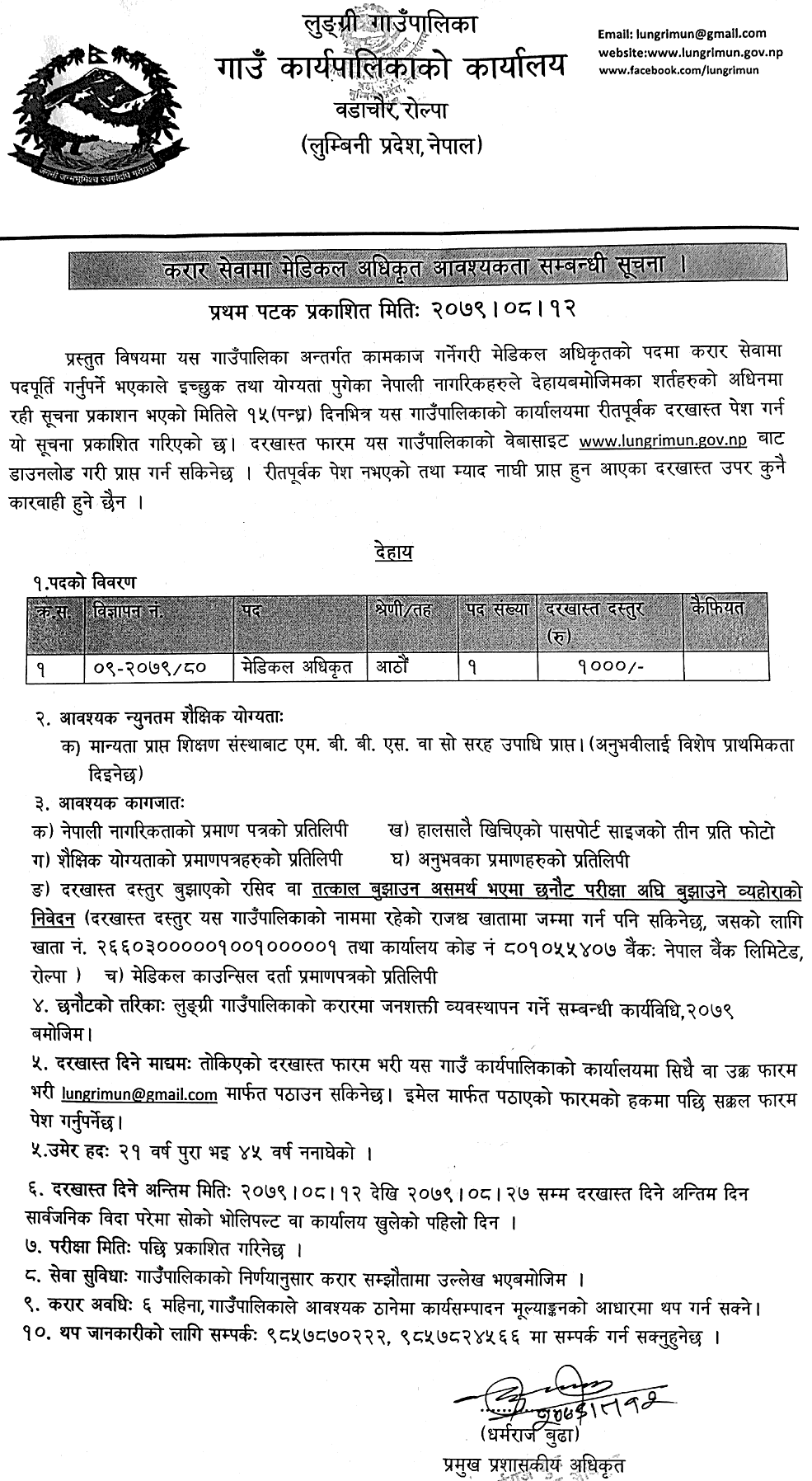 Rolpa
Hospital Job Vacancy
Lumbini Pradesh
Health Job
Government Job