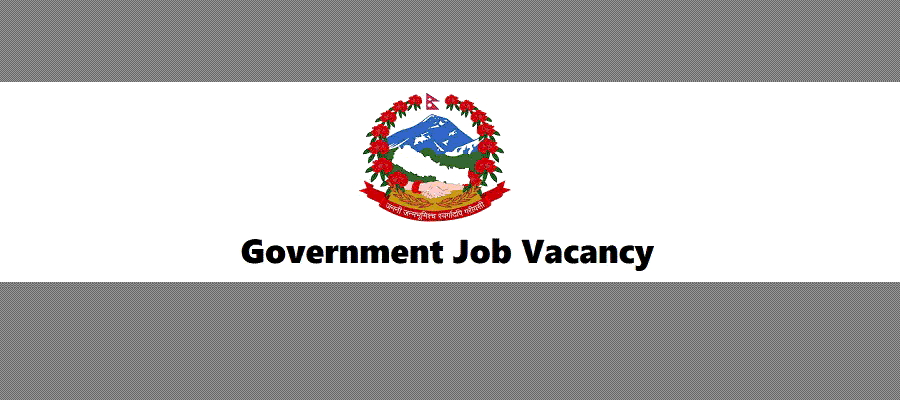 Mahakulung Rural Municipality, Rural Municipal Executive Office, Solukhumbu, Province no. 1 Nepal Regarding filling the posts of employees in the service contract
According to the decision of this Mahakulung Rural Municipal Executive dated 2079-03-10, the interested citizens who have qualified to fill up the vacant positions for this office through open competition, within 15 days from the date of publication of this notice, along with the specified revenue payment gross voucher/receipt along with the requested details. This notification has been published for all those concerned with the application at the office of the village executive.
1) Application fee: Eligible person for application fee Rs 500.00 (five hundred only) for fourth and fifth level, Rs 1000 for authorized level. (one thousand only), for office assistants and light vehicle drivers Rs. 300.00 (three hundred only) Everest Bank Ltd. Mahakulung branch office, Bung Solkhumbu in the name of the internal revenue account No. 05300106200005, and the application can be submitted by e-mail to [email protected] or in person by attaching the complete voucher.
2) Place of application: Mahakulung rural municipality office.
3) Last date for submission of application: 2079/06/13 till office hours. (If there is a public holiday on the said day, then the next day office time.
4) Salary facility: It will be as prescribed by the Government of Nepal.
5) Exam date and venue: The last day of application will be informed.
6) Type of Examination: Written and Interview and Practical (for light vehicle drivers).
1) Documents to be enclosed with the application:
a) Certificate of Nepalese citizenship.
b) Character certificate/certificate of minimum educational qualification
c) Related work experience letter.
d) Certificate of training.
e) The relevant council registration or renewal certificate.
f) Passport size photo 3 copies. (All the documents must be submitted while appearing in the exam.)
2) The age limit should not be exceeded according to the law and rules related to the service group till the last day of application.
3) Should not be disqualified according to section 12 of the Nepal Health Act 2053.
4) In the case of Light Sabari drivers, it will be as per National Ambulance Guidelines, 2078.
Contact number: 9552524400/9542655397.
First published date 2079/05/30
Solukhumbu
Job Vacancy
Health Job
Engineering Job
Government Job