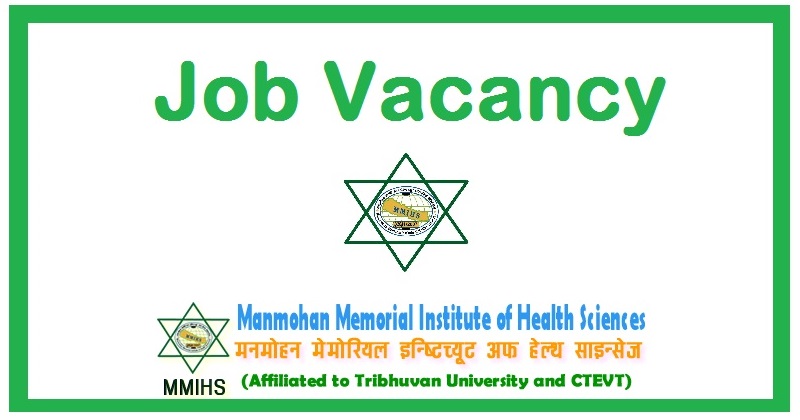 Manmohan Memorial Institute of Health Sciences Vacancy Notice:
Department, Post, and Required No.

Required Qualification

Nursing

Lecturer - Few

MN or M.Sc Nursing

B.Sc Nursing /PBBN/I3NS with 2year Experience

Radiology

Instructor -1

Bachelor of Science in Medical Imaging Technology (B.Sc MIT)

Administration

Office Assistant (3rd Level) -1

SEE/SLC with IT background
Apply within 5 days with handwritten applications.
Notice: Passed candidates of IOM MBBS ent ance exam 2076 are informed to contact at IOM to join BPH & BSC MLT programs in MMIHS by 2076/12/02.
For Details, Contact
Manmohan Memorial Institute of Health Sciences
Soalteemode, Kathmandu,
Phone:- 01-4030781 and 01-4030785
Email: [email protected],
Website: www.mmihs.edu.np