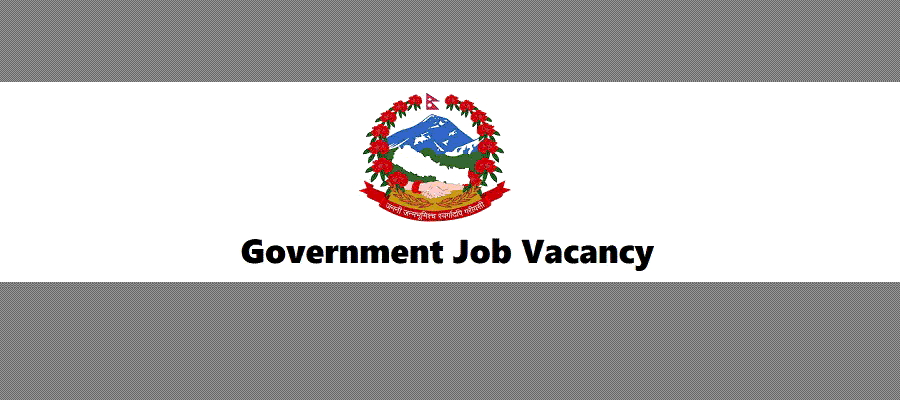 Manrashiswa Municipality, Municipal Executive Office, Manara, Mahottari, Madhesh Province, Nepal Vacancy for Agriculture Officer, Veterinarian, Municipal Teacher (Nagar Shikshak), and Rojgar Sahayak.
Since Manarashiswa Municipality has to fill the following posts on contract through open competition; This notice has been published for the information of all interested Nepali citizens who have qualified as follows to submit an application to this office within 13 days from the date of publication of this notice through the internal revenue account Ga-1.1 08403000047 of this office through Lakshmi Bank Ga-1.1 08403000047.
Deadline for Application Submissions: 2079-05-08
Attached to the application: personal details of the candidates, a certified copy of educational qualification and character certificate, a certified copy of Nepali citizenship certificate, a certified copy of experience, certified copy of registration in various councils or councils or others according to prevailing laws and three copies of passport size photographs must be attached. All copies to be submitted must be signed and certified by the candidate himself/herself.
Remuneration facilities: According to the contract agreement with Manrashisawa Municipality, City Executive Office.
Exam Date: Will be published later.
Other information is available from the Manarashiswa municipality's website: www.manarashiswamun.gov.np /www.manramun.gov.np or contacts no. 9860502814.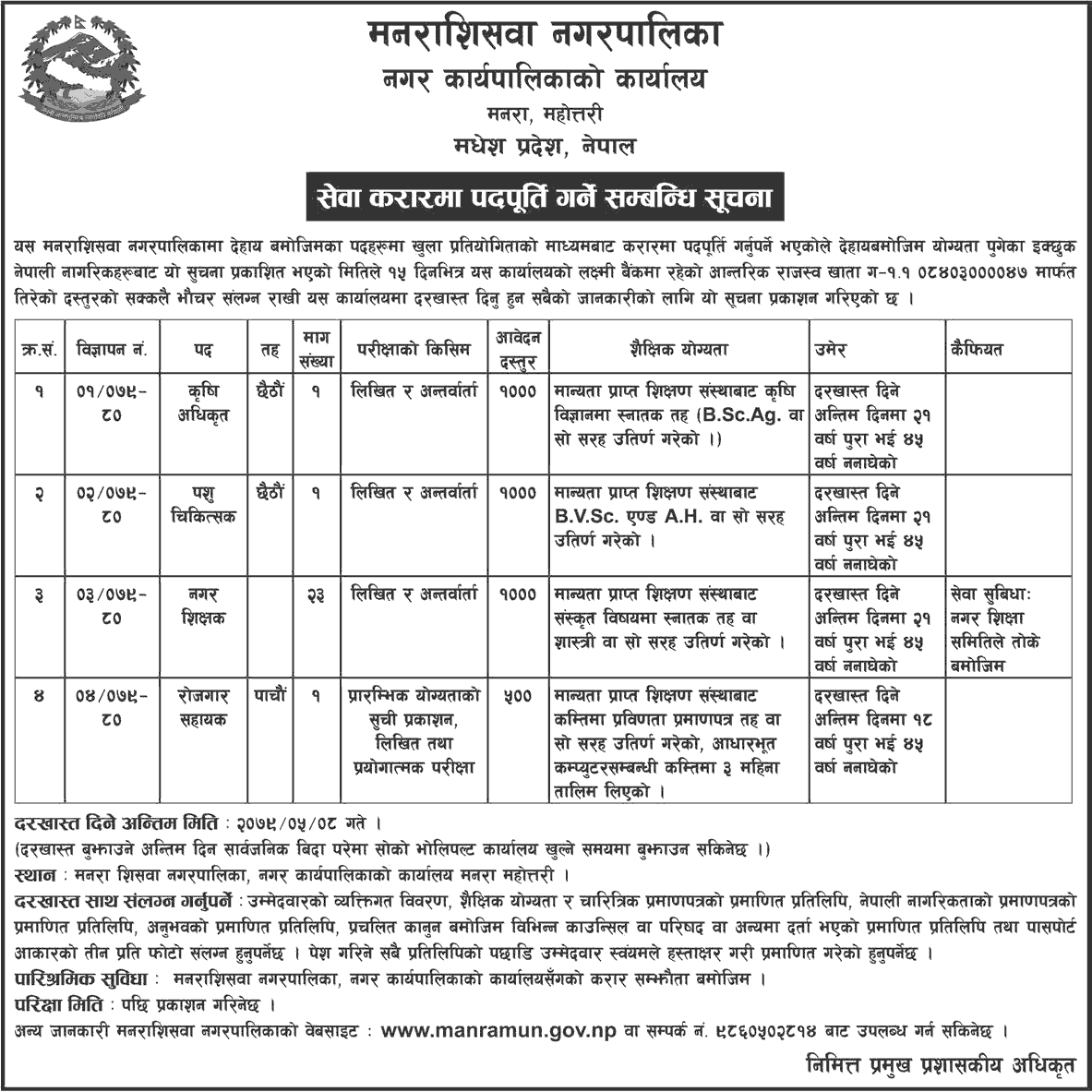 Veterinary Job
Agriculture Job
Madhesh Pradesh
Mahottari
Teaching Jobs
School Job
Government Job