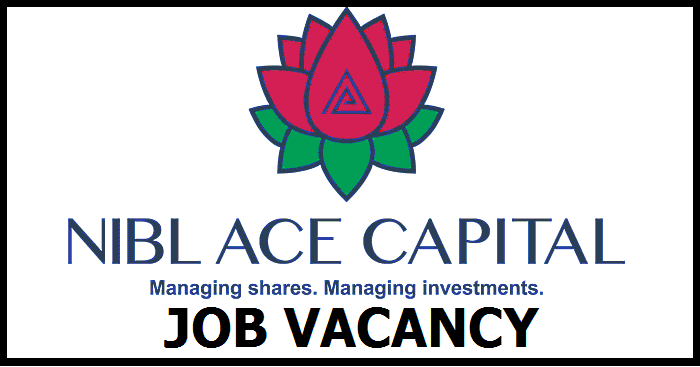 NIBL ACE CAPITAL Vacancy Announcement for ACCA / CFA Trainee: With the vision to expand and strengthen the management team, NIBL Ace Capital Ltd. is inviting applications from self-motivated, dynamic, and competent individuals in the following position:
ACCA/ CFA Trainee
Number of Requirements: Few
Job Position: Trainee
Minimum Qualifications Required:
ACCA Trainee must have completed Skill Level and CFA Trainee must have completed Level 1.
Relevant Experience in investment Management, Due Diligence, Valuation, Taxation or Audit shall be preferred. However, freshers with a high level of learning aptitude are highly encouraged to apply.
Requires understanding of Nepalese Capital Markets, Banking Procedures, Financial Research and Analysis, Securities trading processes, and other Investment Banking activities and knowledge of prevailing corporate laws.
Please note: As a Trainee, you will receive comprehensive training in various functions and skills in various business verticals, and have the opportunity to make meaningful and practical learning for your professional growth.
if you have the zeal to work in a professional team and meet the requirements, log on to https://www.niblcapital.com, Career Page, Click lob detail, and "Click Apply Nov" icon in the respective job. The deadline for applications is 17:30 Art, 25, 2079.
NIBL Ace Capital Limited, P.O. Box 23224, Kathmandu, Nepal
Jobs for Freshers
Banking Career
Job Vacancy
Banking Job