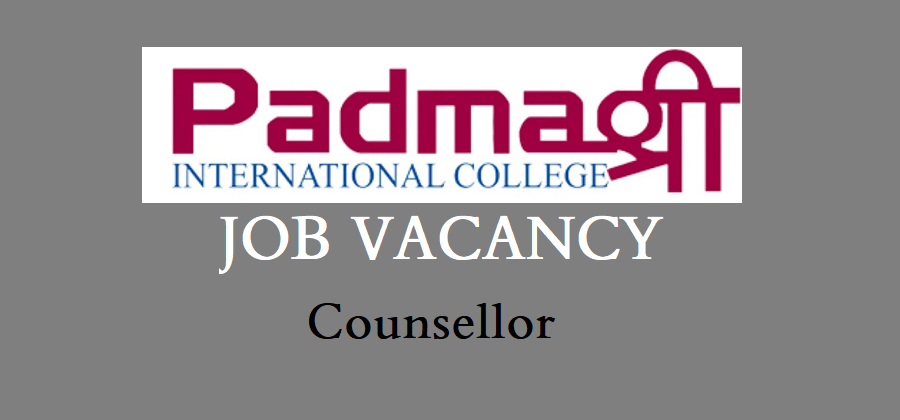 Padmashree International College, Tinkune, Kathmandu, Nepal invites applications for the position of Counsellor.
Position: Counsellor - 3 (Three)
General Information:
At our institution academic counsellor should help students to recognize and understand the scope of each programs namely BIT, BHM, BCA, and B.tech (Food) for enquiring students. They help students to examine college programs, recognize their academic strengths and select specific courses for their careers.
Effective and efficient communication skills are the key to success in this position.
Job Requirement
Must pass Bachelor's degree or equivalent.
Must have an appealing personality.
Must have excellent communication skills (verbal and written) in English and high emotional intelligence abilities.
Should have good communication skills.
Preferred experienced candidates over One year in the educational sectors like education consultancy, college, and school.
Must poses counseling skills to
Admission counseling
Behavioral counseling
Job responsibilities
Develop and implement an admission counseling plan.
Maintain and update reports on students' progress regarding counseling.
Pay attention to cultural or societal differences while dealing with the students.
Conduct group or individual counseling sessions to assist students with problems or concerns.
Identify behavioral problems or at-risk students and act appropriately.
Cooperate with parents and teachers as well as other interested parties.
Prepare and present a report of progress.
Salary and benefits
Salary and benefits are based on company rules & regulations.
Interested candidates can drop their CV along with the latest academic qualification certificate, citizenship, and PP size photographs to [email protected] before by June 15, 2022.
College Job
Job Vacancy
Kathmandu