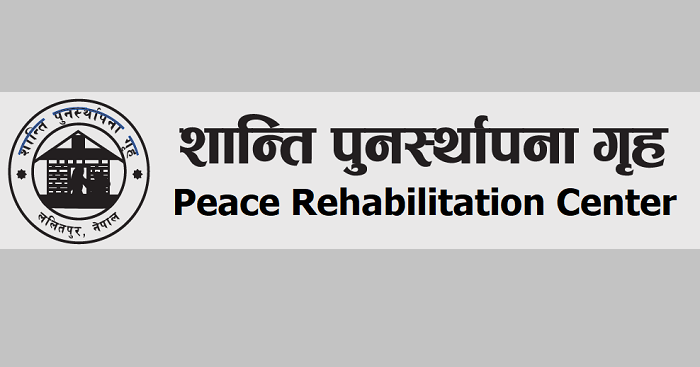 Since the branch office of this Peace Rehabilitation Center (Shanti Punarsthapana Griha), which has been working against human trafficking and trafficking since 2050, is in need of the following written staff in Dhanusha and Mahottari; Applications are invited from eligible Nepali citizens.
Applications are invited from eligible Nepali citizens.
Details: Advertisement no. 2
1. District Program Coordinator - 1 (One)
2. Supervisor (Dhanusha-1, Mahottari-1)-2 (Two)
3. Consultant (Dhanusha-4, Mahottari-4) - 8 (Eight)
Eligibility:
1) Bachelor's Degree pass or above for district program coordinator and supervisor post and 12 pass or above for consultant post.
2) Must have computer knowledge.
3) Able to write reports in English, for the post of District Program Coordinator and Supervisor.
4) Copy of Nepali citizenship, educational qualification and biodata should be submitted with the application.
5) The age of the applicant should be above 18 years and not exceeding 35 years.
6) Date of receipt of application till 13th of Poush 2079.
7) Only selected applicants will be contacted for examination.
8) Selection Process: Written/Interview.
9) Special consideration will be given to women and experienced and two-wheeler license holders.
10) Advertisement number and post must be submitted in the open email application.
Peace Rehabilitation Center (Shanti Punarsthapana Griha)
Branch Office: Dhanusha and Mahottari, Nepal
Email: [email protected]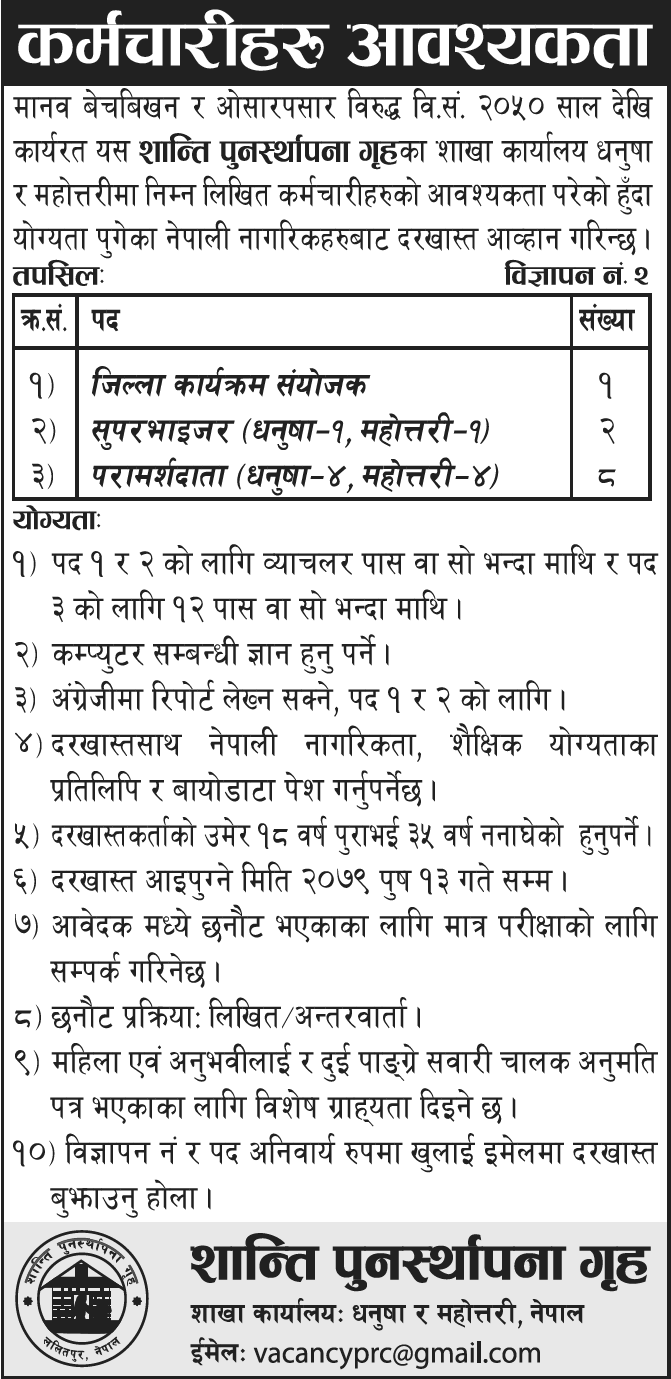 Madhesh Pradesh
Mahottari
Dhanusha