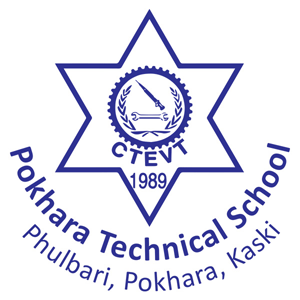 Council for Technical Education and Vocational Training (CTEVT), Pokhara Technical School, Phulbari, Pokhara: As one intern is required for Pokhara Technical School, Phulbari Pokhara till end of Ashad 2079. This information has been published for the interested Nepali citizens to submit the application along with the required documents within 7 (seven) days from the date of publication of this information.
Position: Hotel Management Intern
Required Number: 1
Educational Qualifications Required: Passed or passed the final exam after studying 3 years Diploma in Hotel Management
1) Age: Completed 18 years and not exceeding 24 years.
2) Salary scale: 13,500 per month
3) Type of examination: Interview
4) Interview date: 21st of Poush, 2078.
5) Documents to be submitted along with the application:
Copy of Nepali citizenship certificate - 1 copy
Copies of Certificate of Educational Qualification - 1 copy
Passport size photo taken recently - 2 copies
6) Place to submit application: Pokhara Technical School, Phulbari, Pokhara.
7) Last date for submission of application: 2078-9-18
8) Application Fee: Rs 200
Please contact the school for detailed information.
(First published date: 2078-9-12)
Pokhara Technical School,
Phulbari, Pokhara
Phone: 061-578040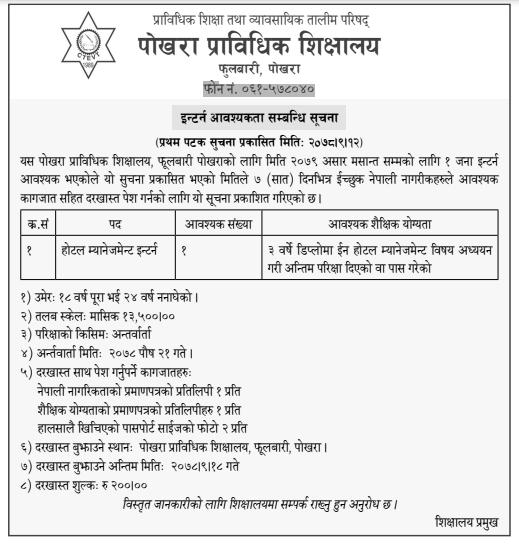 Jobs for Freshers
Hospitality Jobs
Pokhara
Job Vacancy