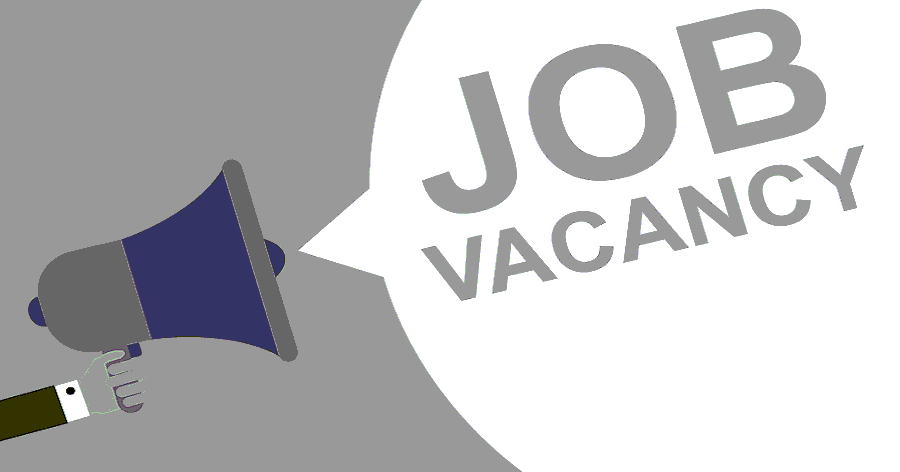 Since the vacant Junior Assistant post in Sabal Sahakari Sanstha Limited has to be filled permanently; Eligible interested Nepali citizens who have not been found guilty of any wrongdoing have duly filled the application along with a certified copy of all the certificates of their citizenship and educational qualifications and two recent photographs; This information has been published to be submitted to this organization within 15 days from the date of first publication.
Post Junior Assistant
Level: Assistant Second Class
Number: 1 (one)
Required Minimum Qualification: Passed at least 10th class / SEE
Type of work: Administrative
Exam type: Interview
Age limit of the candidate: Nepali citizen under 18 years of age completed and not exceeding 35 years on the last day of application (not exceeding 40 years in case of the female candidate)
Experience:
1) Knowledge of computers.
2) Candidates with knowledge and experience related to cooperatives will be given special consideration.
Last date to apply: 2079-03-20
Interview date: will be contacted and informed.
Application Fee :Rs.200
Sabal Cooperative Society Limited
Dhumbarahi Chowk, Kathmandu.
Phone no. 01-4376695, 01-4370725
(First published on 2079-03-06)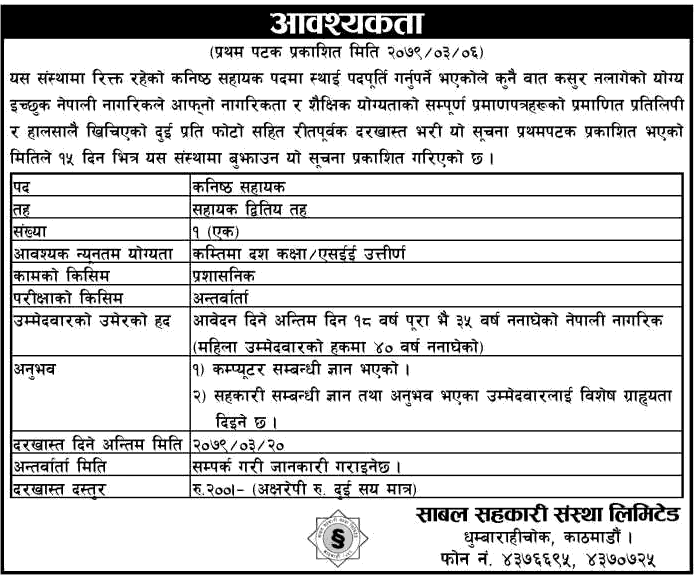 Sahakari Job Vacancy
Job Vacancy