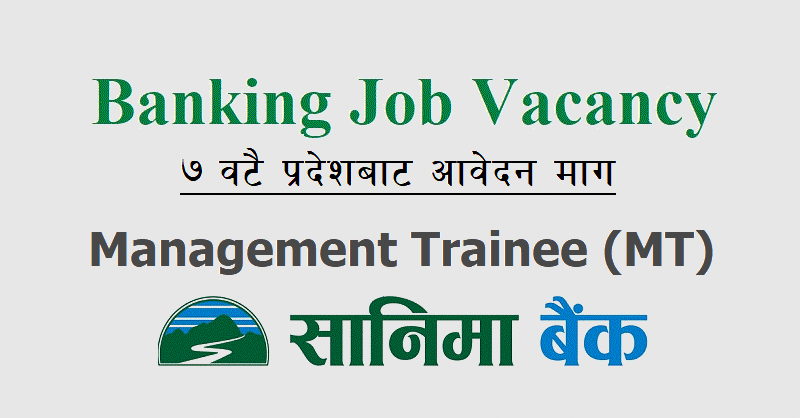 VACANCY ANNOUNCEMENT
Sanima Bank Limited seeks applications from highly motivated. creative. result-oriented and competent Nepalese citizens for the following position.
1. Management Trainee
Corporate Position: Management Trainee
Education: Masters' Degree in any stream of Management from a recognized university with a CGPA of atleast 3.25 out of 4 or atleast 65% at the postgraduate level
Location: All over Nepal
Age: Not exceeding 28 years as on June 21, 2023
Only shortlisted candidates will be called for further selection process. Bank reserves the right to accept and reject any application without assigning any reason whatsoever. The decision of the Bank in this regard shall be final and binding to the applicants. Canvassing at any stage of the process shall lead to automatic disqualification.
How to Apply
For detailed information and to apply:
log on to https://merojob.com/management-trainee-135 to apply.
The deadline for application is 17:00 hours. June 21, 2023.
Sanima Bank Limited
Alakapuri, Naxal, Kathmandu
Telephone No.: 01-5970033
Email: [email protected]
Jobs for Freshers
Banking Career
Job Vacancy
Banking Job