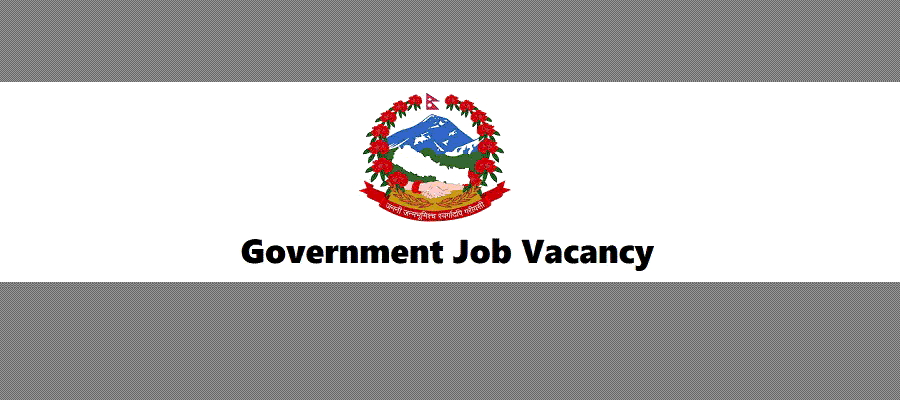 She-Phoksundo Rural Municipality, Rural Municipal Executive Office, Saldang, Dolpa, Karnali Province, Nepal invites job applications for the position of Veterinarian on contract service.
In She-Phoksundo Rural Municipality, for the local level, the following number and qualifications of the post of Bachelor of Agriculture (for animal service) should be placed on the service contract; This notification has been published for all concerned to submit the application along with the receipt or bank voucher of payment of the specified fee within seven days from the date of publication of this notification.
Veterinarian - 1 (One)
Minimum Educational Qualification:
At least Passed in Veterinary Science from a recognized university or educational institution and passed in Council
Other information:
1) To be attached to the application: A certified copy of the candidate's educational qualification, a copy of the registration certificate in the council, and a certified copy of the Nepali citizenship certificate must be attached. All copies to be submitted must be signed and certified by the candidate himself.
Age Limit: Having completed 18 years and not exceeding 45 years on the last date of application,
Application Place:- She-Phoksundo Rural Municipality Office, Saldang, Dolpa
Last date of application:- 2079-09-10
Application Fee:- Rs.1000
Mode of Selection:- Publication of Preliminary Merit List and Oral Examination
Service facilities and others:- The basic salary scale of 10th level or 100th level of local service (job description, curriculum, and other detailed information regarding the filling of posts can be viewed on the website of the Ministry of Agriculture and Livestock and Poultry Development and the website of She-Phoksundo Rural Municipality.
Note: The application fee can be deposited in Internal Revenue Account No. 16501335374700071 at Prabhu Bank She-Phoksundo Branch located in She-Phoksundo Rural Municipality, Saldang.
For more information: 9868307056, 98508390116, 9858390117
(First-time notice published date 2079/08/25)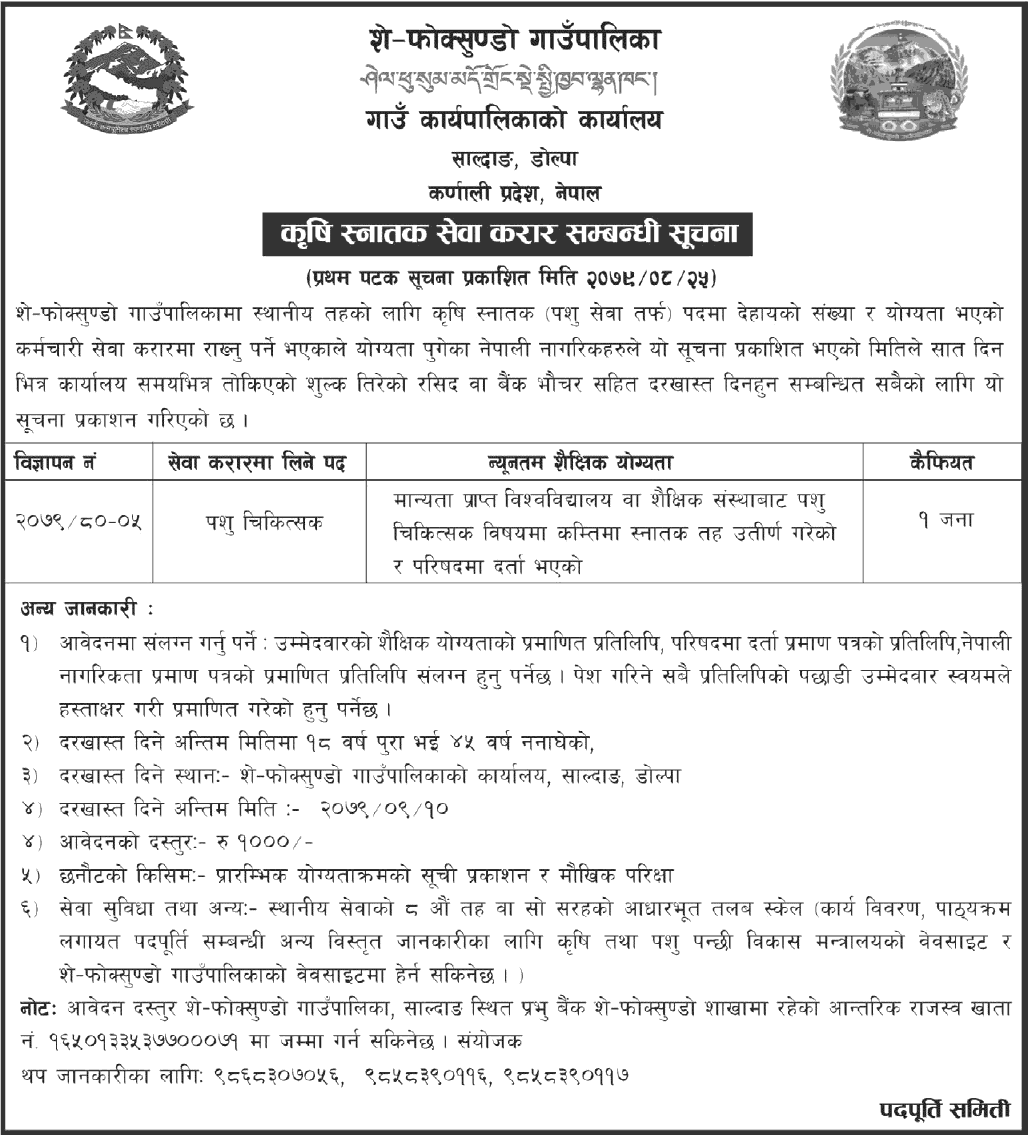 Dolpa
Veterinary Job
Karnali Pradesh
Job Vacancy
Government Job