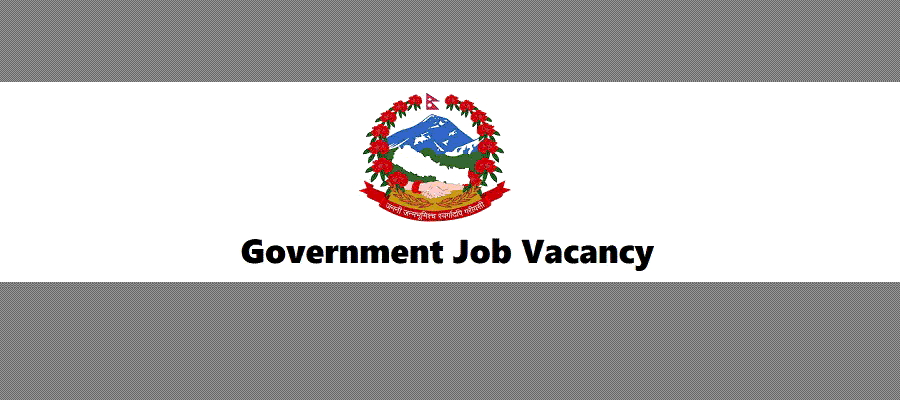 Siddhicharan Municipality, Municipal Executive Office, Okhaldhunga (Province No. 1), Nepal Information regarding the call for application for the post of Psychologist and Office Helper.
Since the posts required for the implementation of the Gender-Based Violence Prevention and Response Project program in collaboration with the United Nations Population Fund (UNFPA) and ABC Nepal have to be filled through service contracts; Interested and eligible Nepali citizens are invited to apply.
1) Psychologist - 1 (One)
Minimum Qualification and Experience: A woman who has passed 10 + 2 or Sae from a recognized educational institution, has undergone 6 months of training in psychotherapy and has 2 years of work experience in that regard.
2) Office Helper - 1 (One)
Minimum qualifications and experience: Women who can read and write.
A) Mentioned post: -
1) Type of service: service contract,
2) Place of work: Safety Housing House, Siddhicharan Municipality, Okhaldhunga.
3) Age: Completed 18 years by the last date of application and not exceeding 40 years.
4) Application Fee: Rs. 300 (Three Hundred)
5) Deadline for application: Within 15 (fifteen) days from the date of publication of the notice for the first time, if there is a public holiday on the last day of application, within the next day of office hours.
6) Place to apply: Office of Siddhicharan Municipal Executive, Women, Children, and Social Welfare Branch, Okhaldhunga.
7) Contact Date: The day after the last date of application.
B) Type of examination:
1) In the case of psycho-counselors: written and interview.
2) In the case of office assistant: Interview.
3) Exam date: Contact date to be fixed.
C) Documents to be attached with the application:
Certificate of Nepali citizenship, self-certified copy of educational qualification, training, experience opening documents 1/1 copy, passport size photo-2 copy, and original receipt of application fee submitted to the revenue branch of this office.
D) The application form will be available free of cost from this office and the syllabus of the written examination can be taken from the website of this office www.siddhicharanmun.gov.np.
If you need more information in this regard, you can contact the office within office hours or call 9842940607.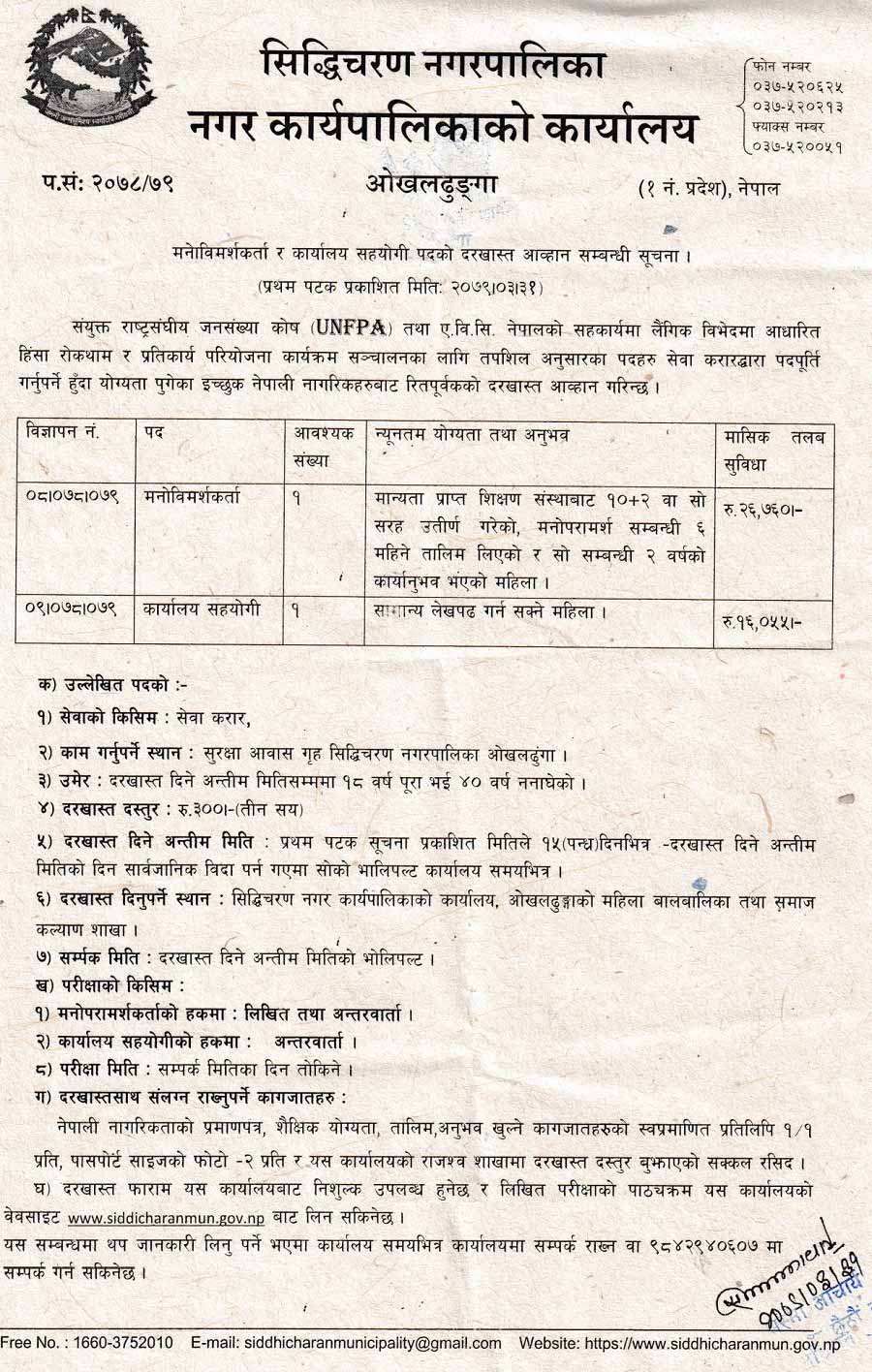 Okhaldhunga
Koshi Pradesh
Government Job