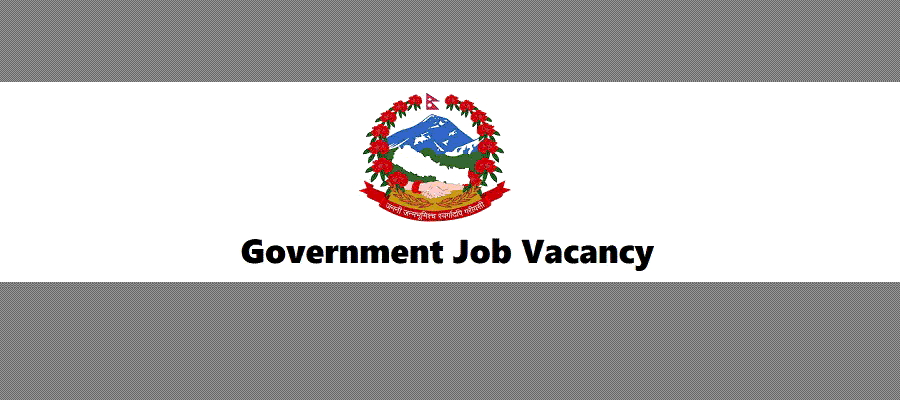 Sunwal Municipality, Municipal Executive Office, Sunwal, Nawalparasi (Bardaghat Susta Purba) Vacancy annoucement for the position of Psychosocial Counselor on Contract Service
Safe Migration (SaMi) is a program implemented in accordance with the bilateral agreement between the Government of Nepal and the Swiss Government. This program is run under the leadership of the Ministry of Labour, Employment and Social Security, and local governments. Swiss to the SaMi program
Helvetas Nepal is providing technical assistance on behalf of government development assistance. As the following manpower is needed in Sunwal municipality under the SaMi program. Applications are invited from qualified and experienced Nepalese nationals for the following posts.
Position: Psychosocial Counselor - 1 (One)
Qualification:
Regarding Psychosocial Counselors trained for 6 months in Psychosocial Counseling under SaMi Program:
Passed at least Proficiency Certificate level or 10+2 or equivalent and completed 6 months of training related to Psychosocial Counseling

For New Psychosocial Counselor:

Health Assistant, Staff Nurse from a recognized educational institution or Graduate level in Public Health, Psychology, Sociology, Social Work, B. Ed. Health Education, Post Graduate Diploma in Counseling from a recognized university
At least three months of training in basic computer skills
Completed 18 years and not exceeding 45 years on the last date of application
Special preference will be given to those who have received training in psychosocial counseling and have experience in the same field.
Duration of work: Up to 2080 Ashad end, may be renewed according to the needs of the program and performance.
Last date for submission of application: 2079-10-03 Monday till 3 pm
Last place to submit the application: Sunwal Municipal Executive Office, Sunwal, Nawalparasi.
Application Fee: Rs. 500/-
Type of Exam: Written, Computer Practical, and Interview.
Salary and other facilities: As per the rules of the program.
Required Documents: A copy of the Nepali Citizenship Certificate attested by the candidate himself, a Copy of the Experience Certificate, Copy of the Educational Qualification (Transcript and Characteristic) Certificate, three copies of a Passport Size Photograph, a Copy of the Computer Training Certificate.
Note: Only those candidates who pass the written and computer practical test will be allowed to participate in the interview. The application form can be obtained from the revenue branch of Sunwal Municipal Executive Office. For more information, you can contact the administration branch of the Sunwal Municipal Executive or the employment service center. The syllabus of the written exam can be obtained from Sunwal Municipality website https://sunwalmun.gov.np.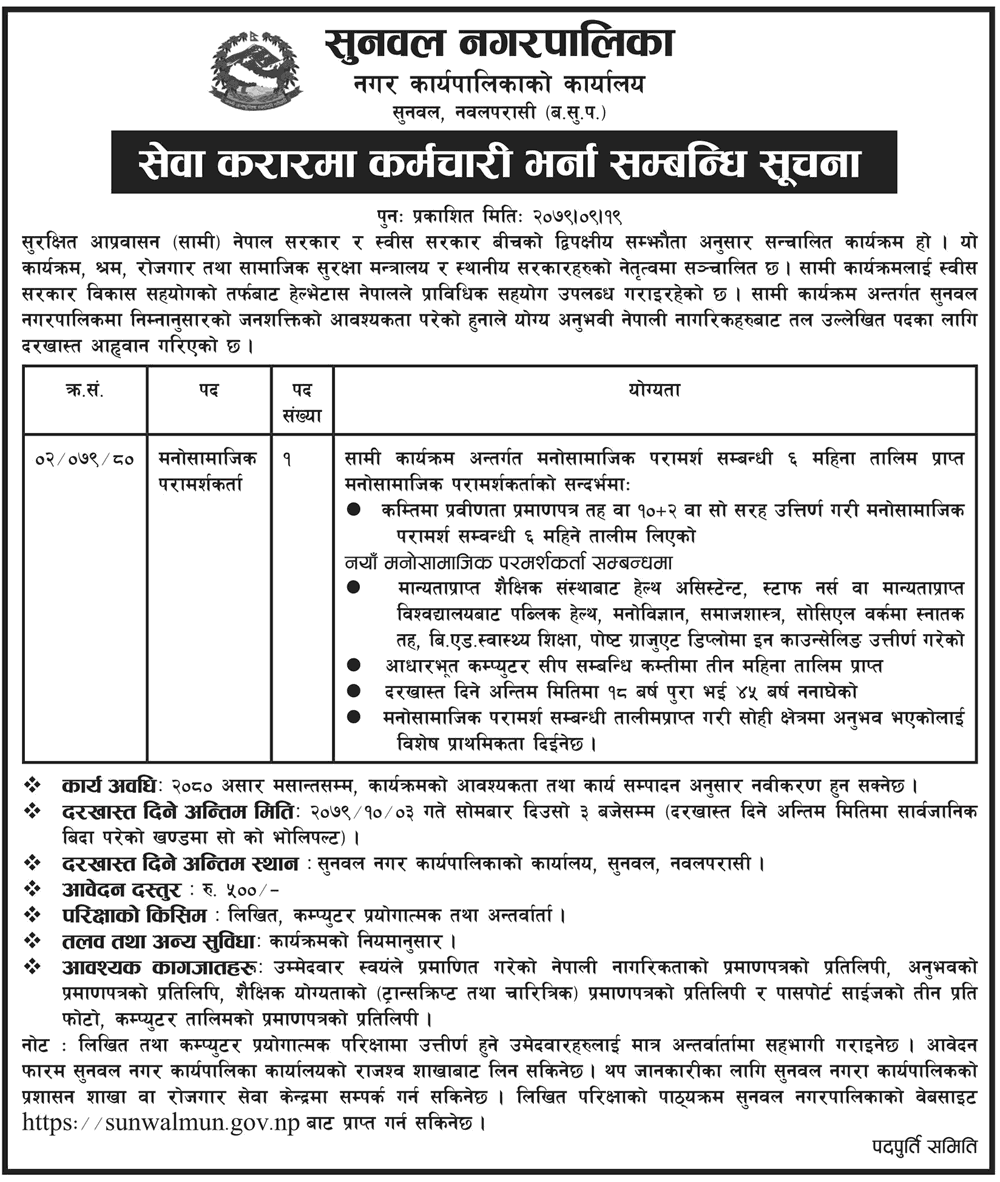 Nawalparasi
Job Vacancy
Health Job
Government Job