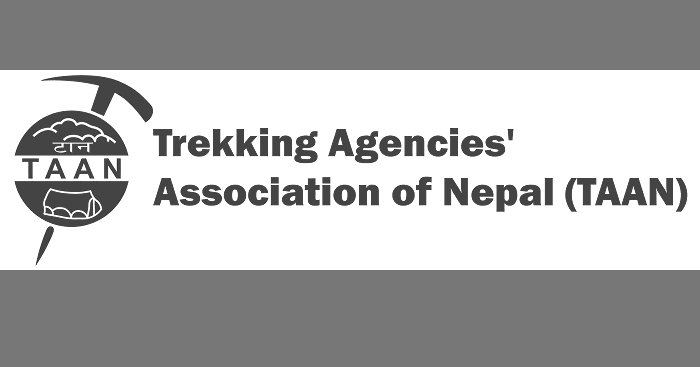 Trekking Agencies' Association of Nepal (TAAN) - a reputed national tourism organization actively involved in the field of trekking and adventure tourism in Nepal seeks applications from qualified candidates for the following positions for the period of six months with the possibility of extension.
Position: Chief Executive Officer (CEO)
Position: Communication/Media Officer
Application Instructions-: Interested Nepalese citizens are requested to submit their application directly to the THAN Secretariat, Maligaon, Kathmandu Nepal, or through email: [email protected] or [email protected] no later than 5.00 PM on 14 October 2022.
Applicants are required to submit their application with a recent CV, a letter of interest with expected salary, and copies of citizenship certificate: academic qualification and experience credentials.
TAAN encourages both female and male candidates to apply. Only shortlisted candidates will be invited for the interview. TAAN Executive Board reserves all right to make decisions regarding the entire selection process.
For more detail visit www.merojob.com/taan or taan.org.np
Trekking Agencies' Association of Nepal (TAAN)
Maligaon, Ganeshthan, Kathmandu, Nepal
Website: www.taan.org.np
(Date of publication: 02 October 2022)
Job Vacancy