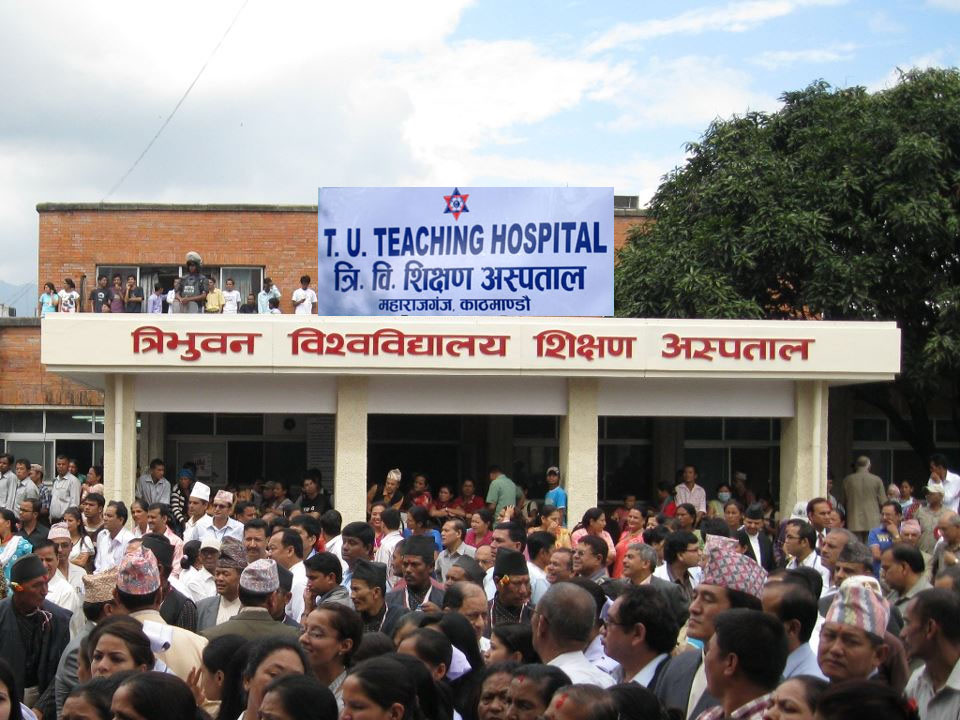 Notice for Recruitment of House Officers at Tribhuvan University Teaching Hospital
Tribhuvan University Teaching Hospital located in Maharajgunj has recently announced a notice for the recruitment of House Officers in various departments on a contract basis.
Eligibility Criteria:
Interested Nepali citizens who have obtained a license from the Nepal Medical Council and are below the age of 45 (for both men and women) can apply for this position. The hospital has also specified that the candidates should possess an MBBS degree.
Application Procedure:
Candidates are required to apply through the Himalayan Bank account no. 00200553650018 by depositing a fee of Rs. 2,000/- for the examination. The application forms will be available after the publication of this notice. However, the hospital has clearly stated that no action will be taken on the application forms received before the deadline.
Required Documents:
The application form should be attached with the following documents:
Copies of educational qualification certificates from SLC/SEE and above.
A copy of the Nepali citizenship certificate.
A copy of the registration certificate from the Nepal Medical Council.
A copy of the certificate confirming the equivalence of educational qualifications for those who have studied abroad.
Two passport-size photographs.
Examination Details:
The examination will be in a written format, and the date will be decided by the hospital. The candidates are advised to contact the personnel administration branch of this hospital for further details.
Tribhuvan University Teaching Hospital is a well-known hospital in Nepal, and this recruitment notice for House Officers is an excellent opportunity for medical professionals to kick-start their careers. Interested candidates are encouraged to apply within the deadline and follow all the application guidelines mentioned in the notice.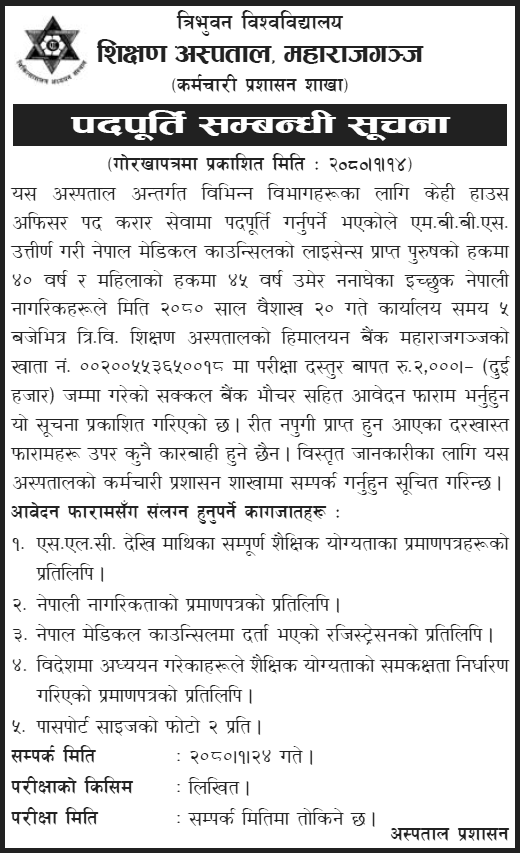 Karar Job Vacancy
Hospital Job Vacancy
Job Vacancy
Kathmandu
Health Job
Government Job