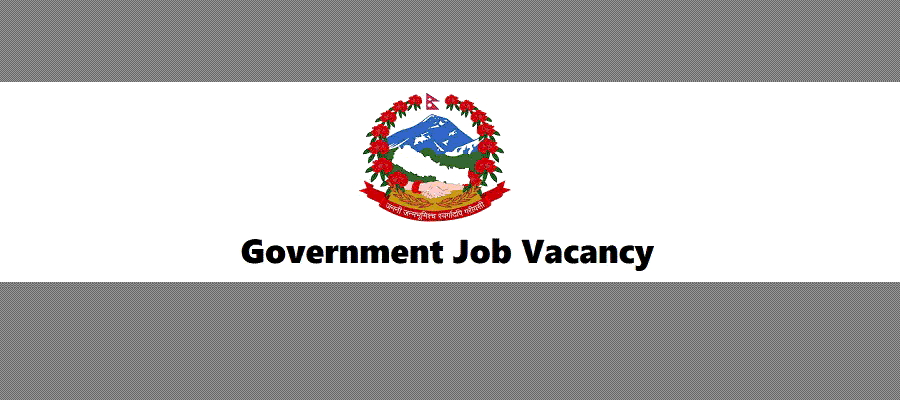 Volunteer Teacher Recruitment Notice by Parsagadhi Municipality
Parsagadhi Municipality is looking for volunteer teachers to fill the demand for thirteen positions in the community schools under the municipality. Interested candidates can apply for the position within 15 days from the date of publication of the notification. Here's all you need to know about the recruitment notice:
Advertisement Details:
Advertisement No: 06/079/080
Position: Volunteer Teacher
Demand Number: Thirteen (Open-9/Internal-4)
Qualification and Experience:
Passed Proficiency Certificate level, equivalent to +2 from an educational institution recognized by the Government of Nepal
Received at least 10 months of training in the subject of education or passed in the subject of education with 200 marks in the subject of proficiency certificate level, 10+2, or equivalent
Obtained a permanent teaching permit of at least Primary School level
Having obtained Nepali citizenship
In the case of internal competition, proof of having worked in the school by getting salary from private sources till 2078 Ashad End
Application Process:
Application Place: Parsagadhi Municipality Office, Harpur, Parsa
Last date for submission of application: 2079/12/06
Application fee: Rs.500/- (Five hundred only)
Mode of Selection: Written Test and Interview
Documents attached with the application: Copies of Nepalese citizenship, Certificate of Minimum Educational Qualification and Permanent Teaching Permit, Letter of Character/Reward, Document of work-related experience, Certificate of training, and 3 passport size photographs per copy
Salary and Service Contract:
Volunteer incentive allowance of Rs.15000 per month will be provided
The service contract period will be till 2080 Ashad end. After that, if the source is assured, the deadline can be extended.
Additional Information:
The format of the application will be determined by the vacancy committee, and it can be obtained from the website of this municipality.
For more information, please contact Mobile Number 9845307104.
If the application according to the prescribed quota from the internal competition is not received properly, the quota reserved for the said internal competition will be added to the open quota, and the teacher will be selected.
If you meet the eligibility criteria and want to serve as a volunteer teacher, don't miss this opportunity. Detailed information about the recruitment notice is available on the office's website www.parsagadhimun.gov.np. Apply before the deadline and become a part of the social development committee's decision to improve the quality of education in Parsagadhi municipality.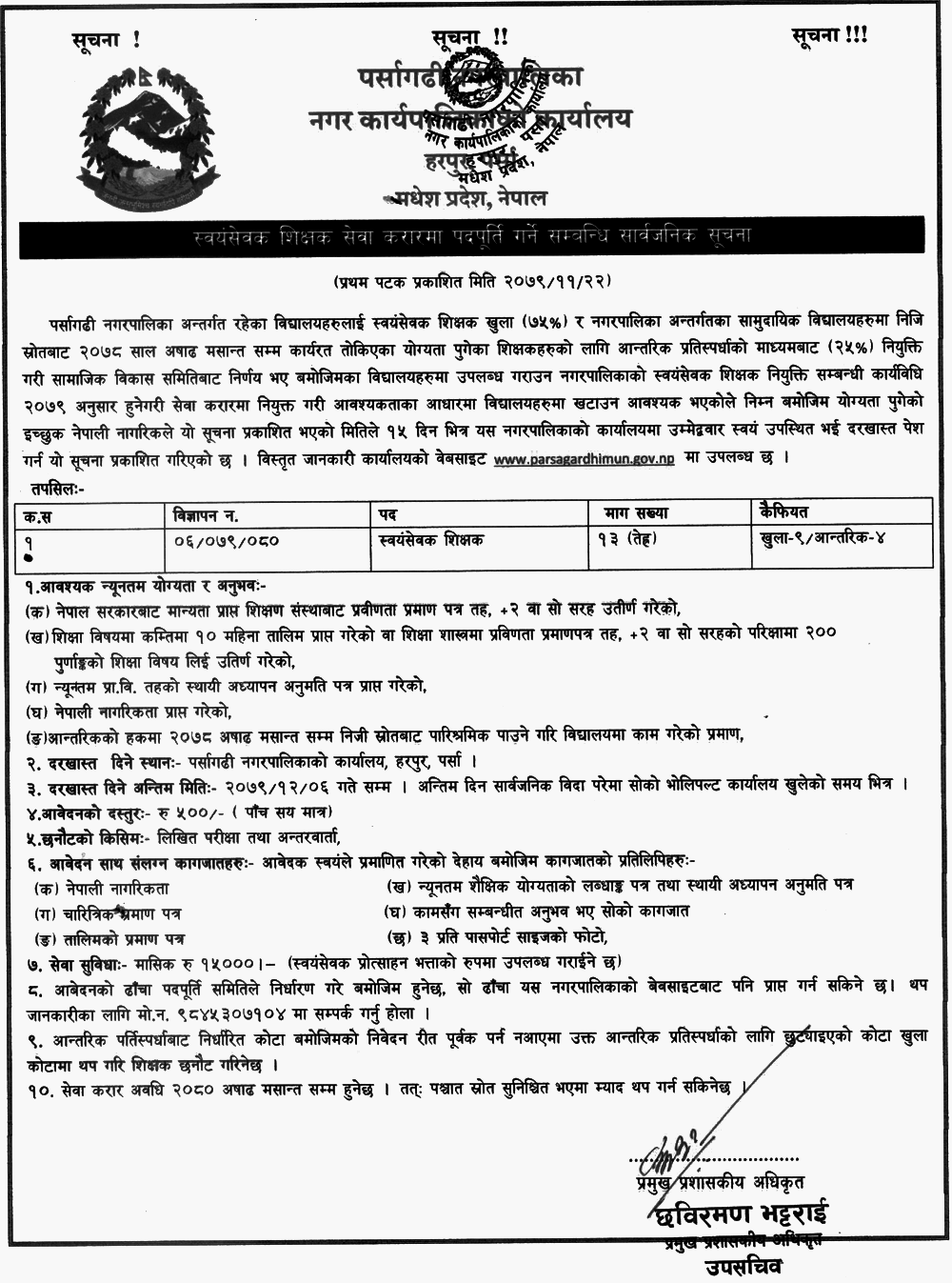 Karar Job Vacancy
Parsa
Teaching Jobs
School Job
Government Job