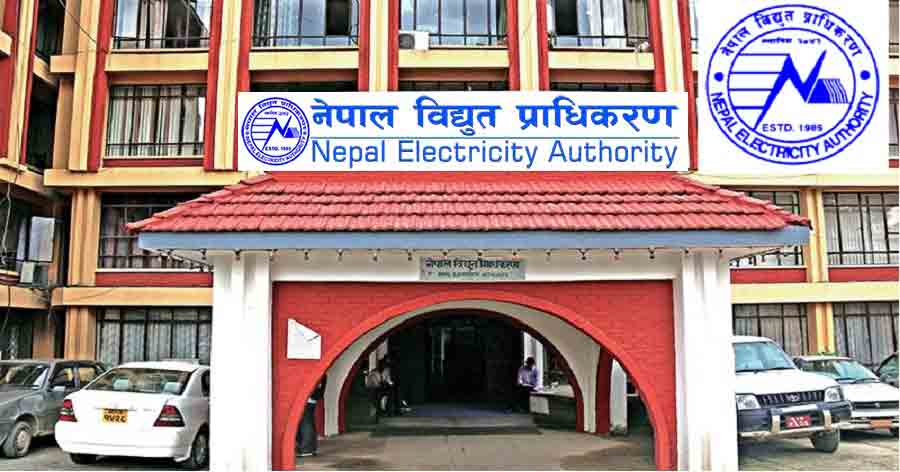 35th Anniversary of Nepal Electricity Authority:
Nepal Electricity Authority (NEA), which has been generating, transmitting, and distributing electricity, has completed its 35th year. The load shedding of up to 14 hours a day has not only ended but the NEA, which incurred a net loss of Rs. 8.59 billion in the fiscal year 2072/73, has been making a profit since then. It has also succeeded in making a glorious history by becoming the highest profit-making public institution by earning a net profit of about Rs. 11 billion in FY 2076/77.
Financial Condition:
NEA with a reserve deficit of Rs. 34.61 billion in FY 2072/73; Succeeded to earn accumulated profit of about Rs. 5 billion in FY 2076/77.
Available electricity and imports:
While the country was in load-shedding for 14 hours, it was in a position to import about 3 percent of its electricity consumption from India. However, despite the increase in power consumption by about 50 percent, the import percentage was around 37 percent. Last year, imports were limited to 22 percent. It will be limited to 4 to 10 percent next year.
Electricity exports (in gigawatt hours):
NEA has exported 3.15 million units in the fiscal year 2072/73 and 107 million units of electricity in the fiscal year 2076/73. Within a few years, the net export of electricity will be started.
Power generation (MW):
While a total of 801.7 MW of hydropower is being generated in Nepal till FY 2072/73, the hydropower generation has increased by 47 percent to 1248.7 MW in this half of the current fiscal year.
Power leakage (in percent):
Successfully reduced the leakage of electricity in the system from 25.78 percent in FY 2072/73 to 15.27 percent in FY 2076/77.
Increase power consumption:
In the Fiscal Year 2072/73, the number of customers was 29 lakh 69 thousand 478 and in the Fiscal Year 2076/77, the total number of customers has reached 4.2 million. The number of people who have access to electricity on the grid has increased from 86 percent four years ago to about 86 percent now. Access to electricity has increased by about 22 percent in four years. In FY 2072/73, the per capita annual electricity consumption was 131 units, but since then the electricity consumption has continuously increased to 260 units in FY 2076/73.
Transmission line:
By the Fiscal Year 2072/73, the transmission line length of 66 kV and above was 2,911 circuit kilometers, but by FY 2076/77, about 4,275 circuit kilometers have been dried. This is an increase of about 47 percent. The capacity of the lead substations was about 2,223 MVA, now it has a capacity of 4,161 MVA.
Inter-country transmission: By the year 2072/73, there was an inter-country transmission structure that could carry about 310 MW of electricity between Nepal and India, but now the transmission capacity has increased to 1500 MW. Butwal-Gorakhpur, Mainhiya-Sampatiya, Inaruwa-Purnia, Lamvi-Wareli, Kohalpra-Uttar Pradesh are in different stages of construction. A Memorandum of Understanding (MoU) has been signed between NEA and State Grid China for the construction of the Ratomate-Rasuwagadi-Kerung 400 KV transmission line between Nepal and China.
Distribution:
In the fiscal year 2072873, about 26 thousand distribution transformers were connected to the system with a total capacity of about 2600 MVA. At present, the distribution transformers have reached about 38,000 and the connection capacity is about 3,500 MVA. Underground distribution of electric wires has been started in Kathmandu Valley to manage the growing demand for electricity, reliability, and quality in supply of distribution lines in urban areas including Kathmandu. Smart three-phase meters have been connected for industrial and commercial customers while smart meter connection has been started for domestic customers.
Institutional good governance
Every activity of NEA will be converted into digital technology as per the concept of 'Dojal Digital NEA' by effectively implementing information technology margins. Arrangements will be made to wiki the electricity produced in the country without wasting it.
High priority will be given to automation and digitization of institutions to bring efficiency in the services provided by NEA, to provide reliable and quality electricity supply by operating the system automatically and to reduce the growing need of manpower by using technology.
The direction of the government and the interest of the consumers is paramount for the authority. NEA is committed to move forward with the achievements it has achieved so far and to be a reliable tool in the policy taken by the government for prosperity.
NEA has made a plan to reduce expenditure, increase revenue, increase production, reduce tariff, and import in the coming years as well. Institutional financial transparency, accountability, and good governance will be strictly enforced.