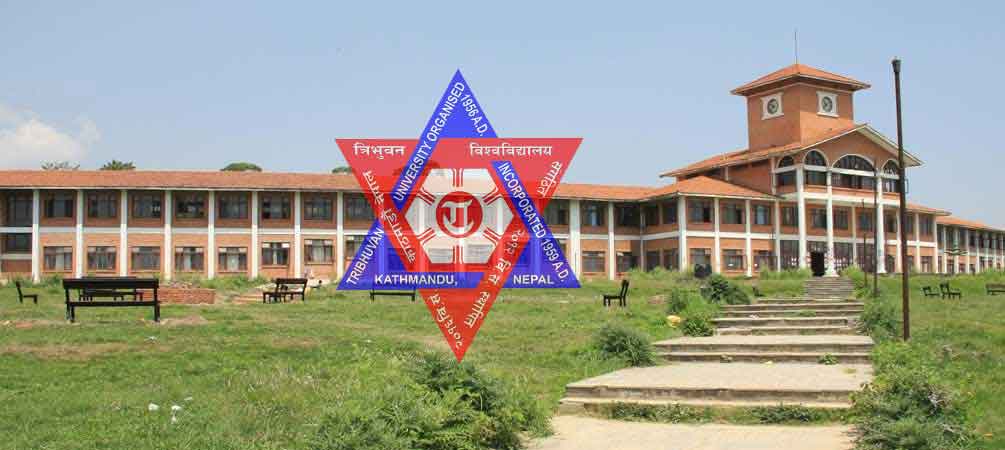 The 48th convocation ceremony of Tribhuvan University will be held next Friday (Mangsir 23). The convocation ceremony will be held at the playground of the Pulchowk Campus in Lalitpur.
According to Sadhuram Aryal, Member Secretary of the Dikshant Moolsamaroh Committee, 10,392 students are being initiated in the ceremony. Students who have taken transcripts from 2078 Ashad 1 to 2079 Jestha end will be eligible to participate in the convocation ceremony.
He said that 70,000 students took transcripts during that period, but only 10,392 applied for participation.
According to him, 6,691 people are being initiated towards graduation, 3,549 towards postgraduate, 55 towards MPhil, and 97 towards Vidyavaridhi. One parent of the student to be initiated will participate in the ceremony.
A fee of Rs. 3,700 will be charged for graduation, Rs. 4,200 for postgraduate and MPhil and Rs. 4,700 for Ph.D. The ceremony will be attended by Vice-Chancellor and Minister of Education, Science and Technology Devendra Paudel, Chancellor of Tertiary and Prime Minister Sher Bahadur Deuba.
Sadhuram Aryal, member secretary of the function committee informed that Raghavendra P Tiwari, the former vice chancellor of Center University of Punjab, India has been invited as the chief guest of the function. Medals will be distributed to MPhil, Vidyavaridhi, and those who get the best marks. Tribhuvan University is distributing gowns/scarves to the students who will be initiated in the ceremony from the 15th to the 22nd of Mangsir.
In the ceremony, the students have to wear their own clothes, including coat, pants, tie, and hat with a hat provided by Tribhuvan University, and female students have to wear a formal dress or saree, blouse, and gown-scarf hat provided by Tribhuvan University. Tribhuvan University has been conducting a convocation ceremony every year.
Conference