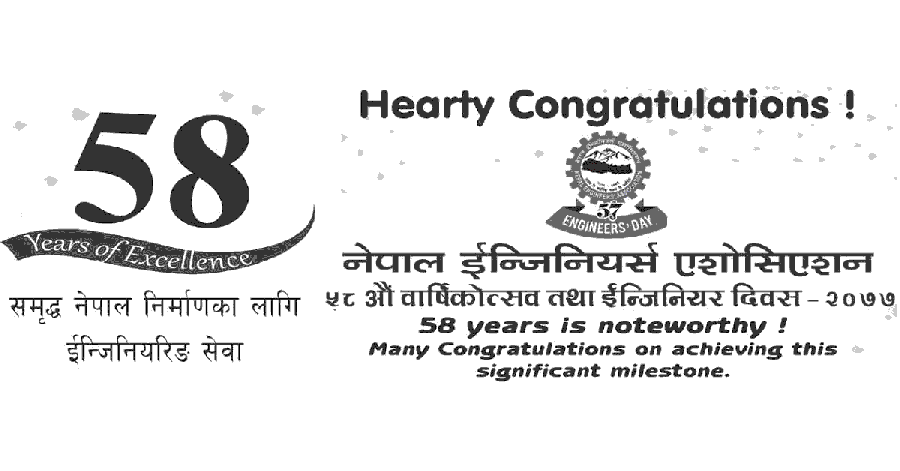 58th Anniversary of Nepal Engineers' Association and Engineers' Day:
Through three-level governments in the campaign to take Nepal on the path of prosperity by institutionalizing the Federal Democratic Republic. The contribution of the engineering community to be at the forefront of sustainable and people-oriented work is significant and commendable. The support of the engineering community is indispensable to fulfill the desire of the Government of Nepal for a prosperous and happy Nepal through infrastructure development.
This community, which has established the engineering profession and ideals in the society, has made a contribution to the nation.
Despite being unable to physically meet and discuss this year's 58th Engineer's Day due to COVID-19, which has been celebrated grandly and politely with the participation of thousands of engineers from home and abroad over the years And celebrating Engineer's Day.
May this Engineer's Day inspire all engineering dignitaries to move forward in a way that can meet the expectations of the common man in line with the changing circumstances and national needs by establishing the engineering profession and ideals in the society. Best wishes with heartfelt thanks to the entire community on the occasion of the 58th Engineer's Day.