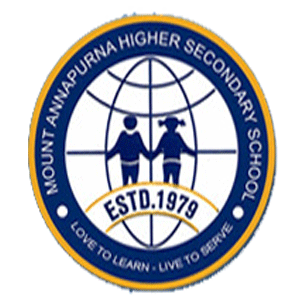 Annual Prize Distribution Program Held at Mount Annapurna Secondary School, Pokhara
The Mount Annapurna Secondary School located in Nadipur, Pokhara recently held its annual prize distribution program to honor the students who excelled in various academic and extracurricular activities. The ceremony took place on Tuesday and was attended by students, teachers, staff, and special guests.
Recognition for Excellence in Academics and Extracurricular Activities
The school awarded students from class nursery to class 10 who achieved first, second, and third positions in class. The awards also recognized outstanding performances in other categories such as English and Nepali essay and poetry writing, best handwriting, best oratory, best house, best discipline, and painting. In addition, prefect and captain in various sports, including first, second, and third place, were also recognized.
Impressive Performances by Junior and Senior Students
Students from junior to class 10 showcased their talents in various programs, including dance, singing, and one-act plays. These performances added excitement and entertainment to the prize distribution ceremony.
Distinguished Guests Graced the Occasion
The program was chaired by Surajprakash Pradhanang, the chairman of the school management committee. The chief guest was Tej Bahadur Gurung, the vice-chairman of the Nepal Olympic Committee, and the school's founder. The presence of these distinguished guests added prestige to the event.
Heartwarming Welcome and Joint Effort of Teachers and Students
Principal Saindra Shrestha warmly welcomed the guests and participants of the ceremony. The joint effort of teachers Mahadev Bhattarai, Leeli Adhikari, and students Arpan Pokhrel and Elina Ghimire made the program a success.
Overall, the annual prize distribution program at Mount Annapurna Secondary School was a remarkable event that recognized and celebrated the outstanding achievements of its students in academics and extracurricular activities. The event was an excellent opportunity for students to showcase their talents and for the school to acknowledge and encourage excellence.
Last Updated: 10th March 2023
Pokhara