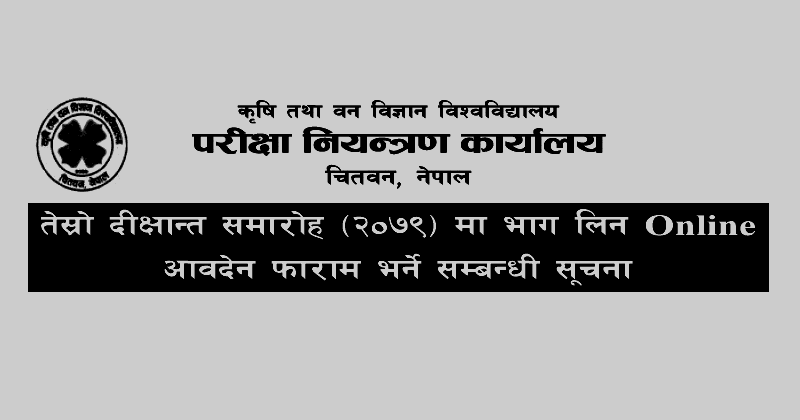 Agriculture and Forestry University (AFU) Notice: Online Application Form for Third Convocation (2079)
Agriculture and Forestry University (AFU) has released a notice regarding the filling of the online application form for the third convocation ceremony to be held on March 30, 2023.
Eligibility Criteria:
Students who have passed the bachelor's, master's, and degree by course & research levels from this university and have taken transcripts from March 20, 2021, to March 20, 2023, are eligible to participate.
Students who have completed their Degree by Research within the same period can also fill the online application form.
Method of Filling the Application Form:
Applicants can fill out the online convocation application form by visiting the website of the Agriculture and Forestry University (AFU), Examination Control Office https://exam.afu.edu.np.
The online application form will be available only till 2079/12/08.
Applicants must upload their MRP size photo, citizenship certificate, and two-script scanned documents while filling the form.
After submitting the online form, applicants must print and keep safe the Certificate Collection Card and Gaun Card received at the screen.
Technical assistance can be obtained by contacting 9855065526, 90563436992, 90845144098, in case of any difficulty in filling the form.
Fees:
The fees for the convocation ceremony must be filed online through eSewa.
After filing the form, the receipt and transaction ID must be printed and kept safe.
Up to two parents can be invited to the convocation ceremony at the cost of Rs. 100 per parent in case of transferring parents (non-refundable).
Note:
The deposit will be refunded by deducting Rs. 1,000 from the deposit amount.
Within two years after the completion of the convocation ceremony, students must collect their original certificates; otherwise, they will be charged twice the prescribed fee amount.
The detailed program related to the convocation will be published later. Students must follow the guidelines mentioned in the notice and fill the online application form before the deadline.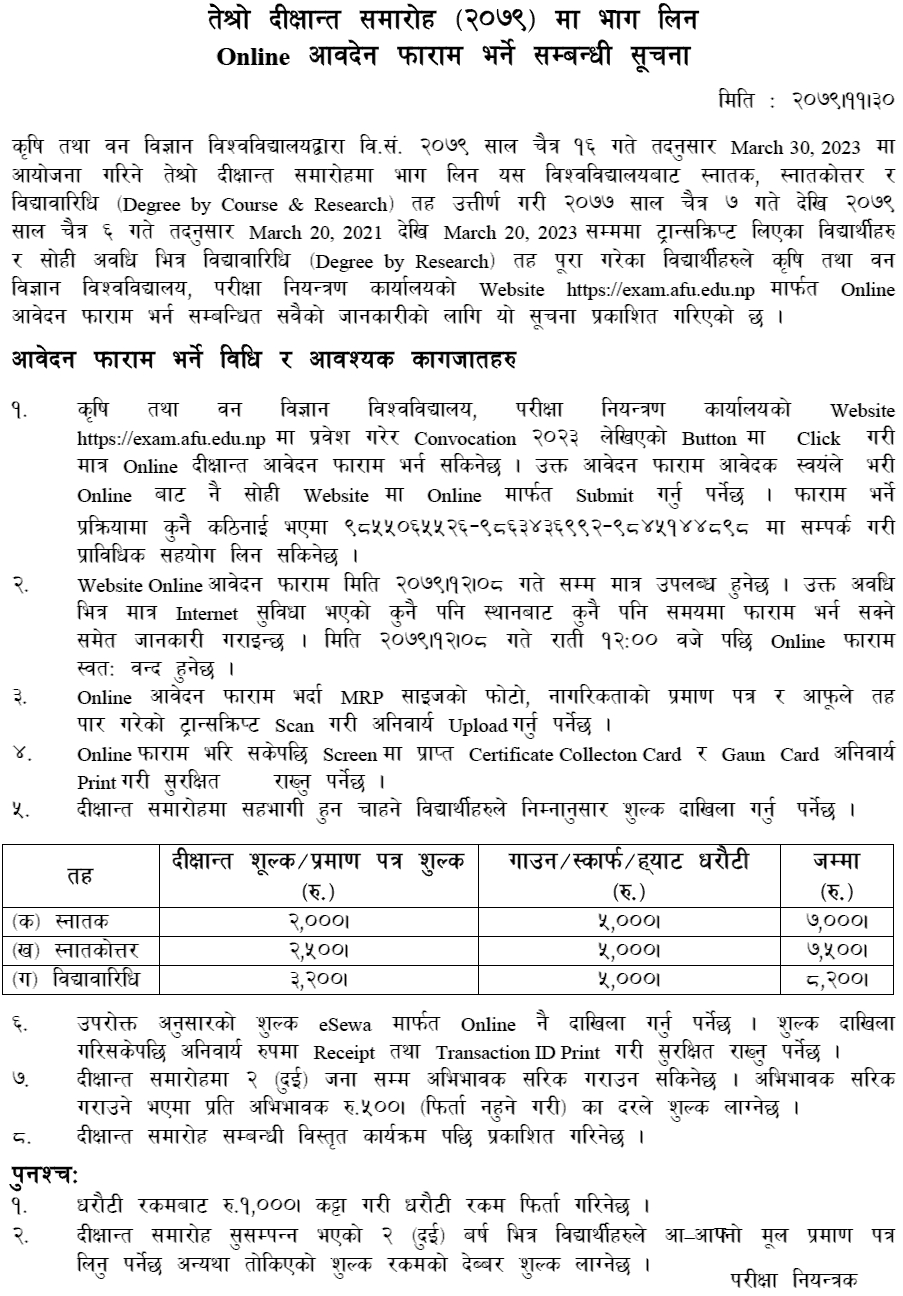 Convocation
Notice