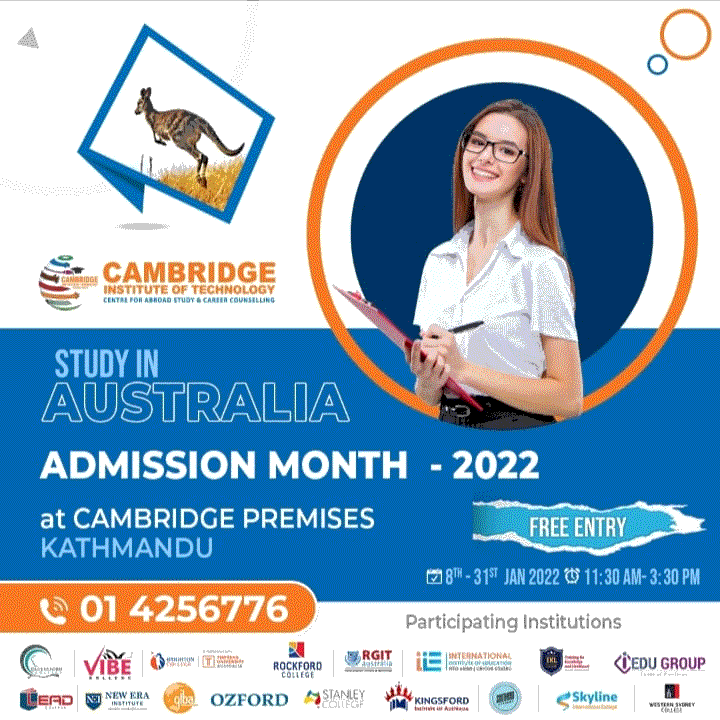 The Cambridge Institute of Technology, which has been providing quality educational counseling services to students who want to study abroad for the past 12 years, organized the Australian Admission Month 2022 from January 8 to 31 at the premises of Cambridge Institute of Technology in Bagbazar, Kathmandu. Representatives from various colleges have been representing from January 8 to 31 to address students' suggestions and queries regarding their studies in Australia.
Shishir Simkhada, chairman of the Cambridge Institute of Technology, told Collegenp that the epidemic was not over and that students and parents should be given a 25-day consultation with high caution.
The organizers believe that this admission month will be very useful as the students representing different educational institutions will be given counseling every day and the possibility of corona infection will be less and they will be able to testify directly with the college representative about the college, course, and opportunity they are looking for.
Follow the link below for more news related to this.
https://www.youtube.com/watch?v=e-dtWOQxE9I
Exhibition