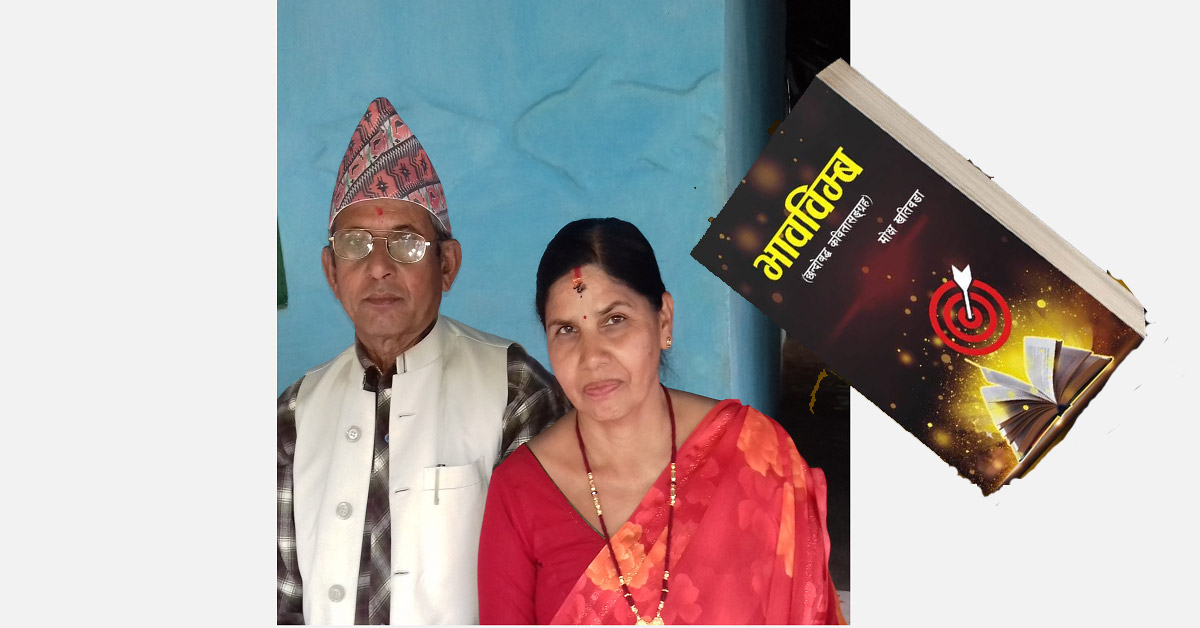 Bhavabimba: Jhapa's Budding Poet Moksha Khatiwada Releases Second Poetry Collection
Jhapa's talented poet, Moksha Khatiwada, unveiled his latest work, 'Bhavabimba,' during a program organized by the Buddhshanti Literary and Cultural Academy. The poetry collection, consisting of 71 verse poems, was launched amidst renowned writers and literary enthusiasts, including senior writer Komal Prasad Pokharel, critic Bishnu Kumar Bhattarai, professor Shubhadra Bhattarai, and several other esteemed writers.
Amidst the fading popularity of verse writing, 'Bhavabimba' emerges as a remarkable contribution by poet Khatiwada. Last year, he published his debut poetry collection, 'Mero Swarg,' while actively teaching at Shanti Adarsh Secondary School.
During the program, senior writer Pokharel commended Khatiwada's commitment to promoting and preserving Nepali literature through his poetry. As the challenges in conserving and promoting Nepali literature continue to grow, the emphasis on poetry writing is praiseworthy.
Pragya Bhattarai shared the perspective that poetry has the potential to nurture one's literary sensibilities. Literary writer Jeevnath Subedi, while reviewing 'Bhavabimba,' expressed his belief that the publication of this work will serve as an inspiration to all literature enthusiasts in the realm of Nepali poetry. Senior journalist Chandra Bhandari highlighted the significance of prioritizing the Chand Lekhna Campaign, considering it a matter of pride for the literary world.
Krishna Prasad Khatiwada, the publisher of 'Bhavabimba,' expressed his pride in presenting the collection at a time when the tradition of rhyming poetry is on the decline. Tika Ghimire, a writer from Ilam, acknowledged the growing activism of women writers in safeguarding Nepali literature. Moksha Khatiwada himself stated that his poetry collection endeavors to encompass a wide range of life experiences, social politics, economics, cultural degradation, and religious aspects.
Under the guidance of foundation president Shivkumar Paudel, the program witnessed the insights and opinions of writers such as Jai Bhandari and others, who further emphasized the significance of 'Bhavabimba' in the literary landscape.
Published on 29th May 2023
Jhapa