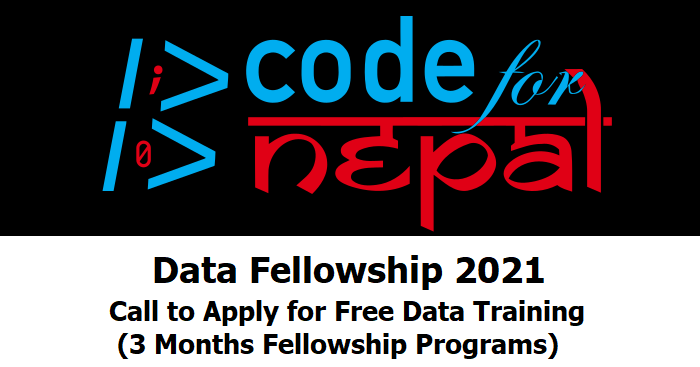 Code for Nepal will provide free data training. The organization is going to conduct a three-month long fellowship with the objective of teaching data related skills and providing employment to Nepali youth.
The Fellowship aims to transform the lives of 400 Nepalis this year by developing their data skills. Code for Nepal has been promoting digital literacy in Nepal. It was established in 2014 as an organization of volunteers with the objective of empowering Nepal in a complex way by increasing the use of open data.
Code for Nepal is going to conduct this fellowship in collaboration with Data Camp. Each participant in this fellowship will receive a 399$ premium Datacamp membership. According to the organizers, they will also get various employment opportunities.
The fellowship will be completed in four phases. These include DataCamp courses, assignments, soft skills development, and support. Among them, participants are expected to enhance their data and digital skills under the DataCamp course.
This course should be completed within three months. Then, under the assignment, the participant has to submit the assignment in the form of blog post, data visualization or any of the publishable output. Each blog post published in this way will be provided at the rate of Rs 5,000.
All Nepalis living in and outside Nepal can apply for this fellowship. Interested participants can fill out this form and apply for the fellowship by Wednesday.
Application Details
Application Open: November 15, 2021
Deadline to Apply: Rolling till December 15, 2021
Application Link: Click Here to Apply
Official Details Information for This DataCamp available at https://codefornepal.org/data-fellowship/