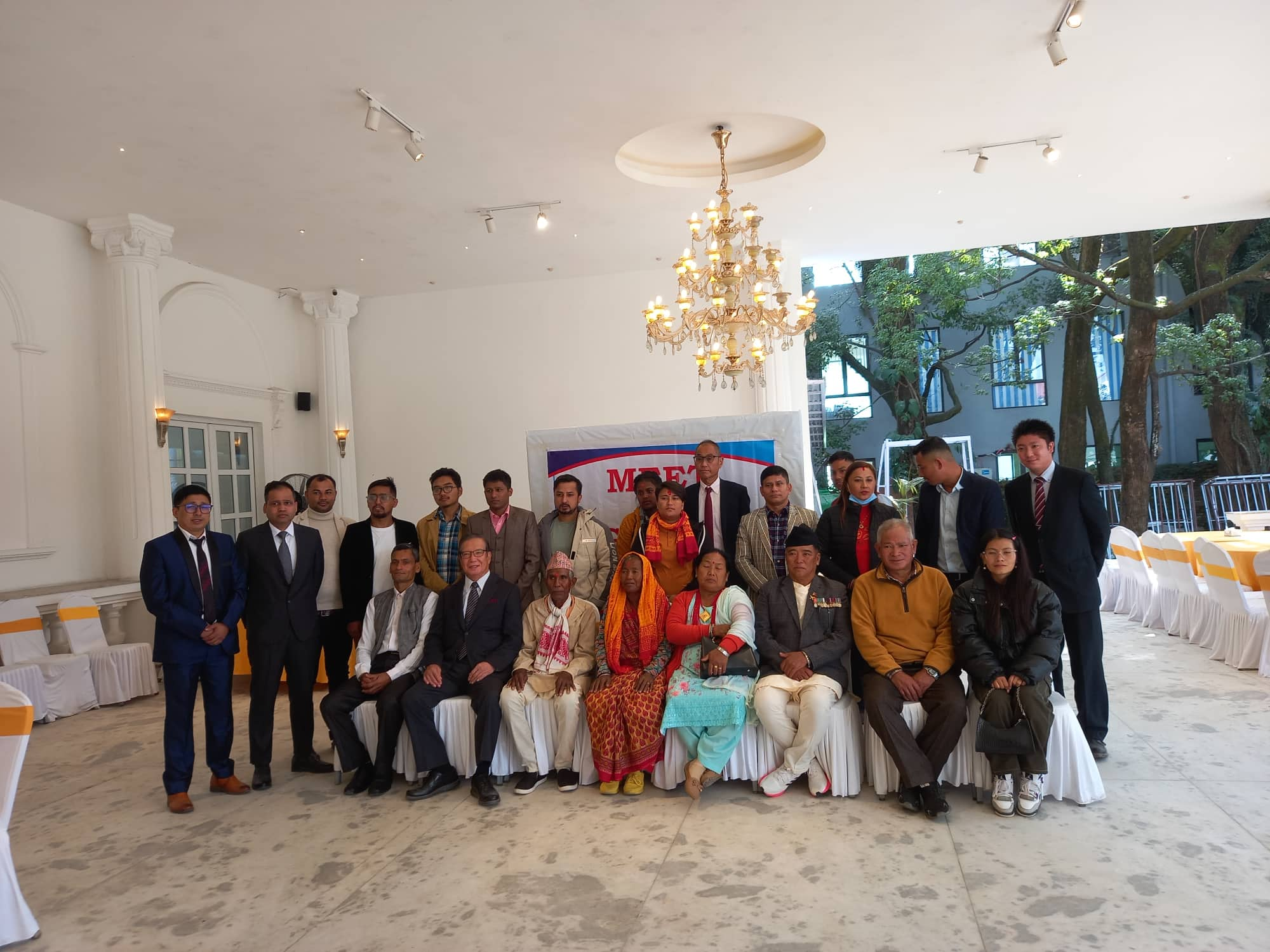 According to the organizer, the event aimed to exchange letters from nursing students who are currently studying in Japan and their parents. The organizer informed that students who have written letters regarding their academic progress were handed over to the parents and parents also wrote letters to their children who have been studying in Japan and handed them over to East bridge Japan.
Deputy Director of East Bridge Japan, Shobhan Singh Khadka, while speaking at the program, said this program will such event has further shortened the distance between Nepal and Japan.
Likewise, speaking during the program, the CEO of East Bridge Japan, Imamura Tsutomu said that East Bridge is very happy to recruit Nepali staff and stated that they got a chance to make a comparative study of old age homes in Nepal and Japan.
Similarly, the Chairman of Sikoukai Social Welfare Corporation, Japan, Noboru Watanabe said that his corporation has been recruiting Nepali staff and urged more Nepali staff to join the corporation with additional working skills.
Speaking during the event, the CEO of Kabushi Jenzai Center Satoru Watanabe informed that his company will welcome 300 Nepali staff by next year.
Meanwhile, during their three days stay in Kathmandu, the Japanese delegation also visited an old age home in the capital. Likewise, they held an interaction program with parents of students who have been currently studying in Japan. They also hold information sessions with those who are looking for nursing jobs and higher education in Japan.