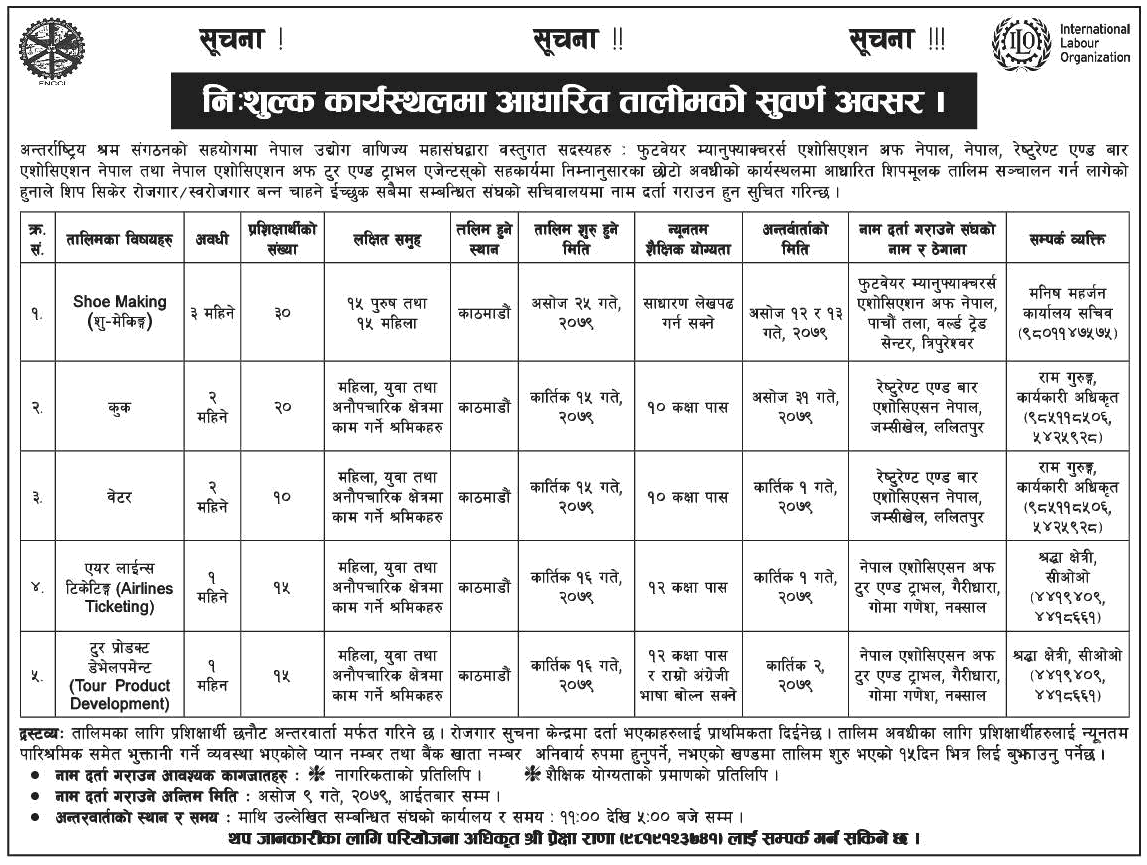 FNCCI Call to Apply for Workplace-based Training in Kathmandu: In cooperation with the International Labor Organization, the Federation of Nepalese Chamber of Commerce & Industries (FNCCI) invited the objective members: Footwear Manufacturer's Association Of Nepal (FMAN), Restaurant & Bar Association Nepal (REBAN) and Nepal Association of Travel & Travel Agents (NATTA) As short term workplace-based Skill Training is to be conducted; All those who are interested in becoming employed/self-employed after learning the ship are advised to register their name in the secretariat of the concerned association.
Note:
Selection of trainees for training will be done through interviews. Preference will be given to those who are registered at the Employment Information Center.
PAN number and bank account number must be required as there is a provision to pay the minimum wage to the trainees for the training period.
Documents required for registration:
Copy of Nepali citizenship.
Copy of proof of educational qualification.
Last date for registration: Ashoj 9, 2079, till Sunday.
Place and time of interview: Office of the concerned association mentioned above; Time: 11:00 am to 5:00 pm.
For more information, Project Officer Preksha Rana (9819123741) can be contacted.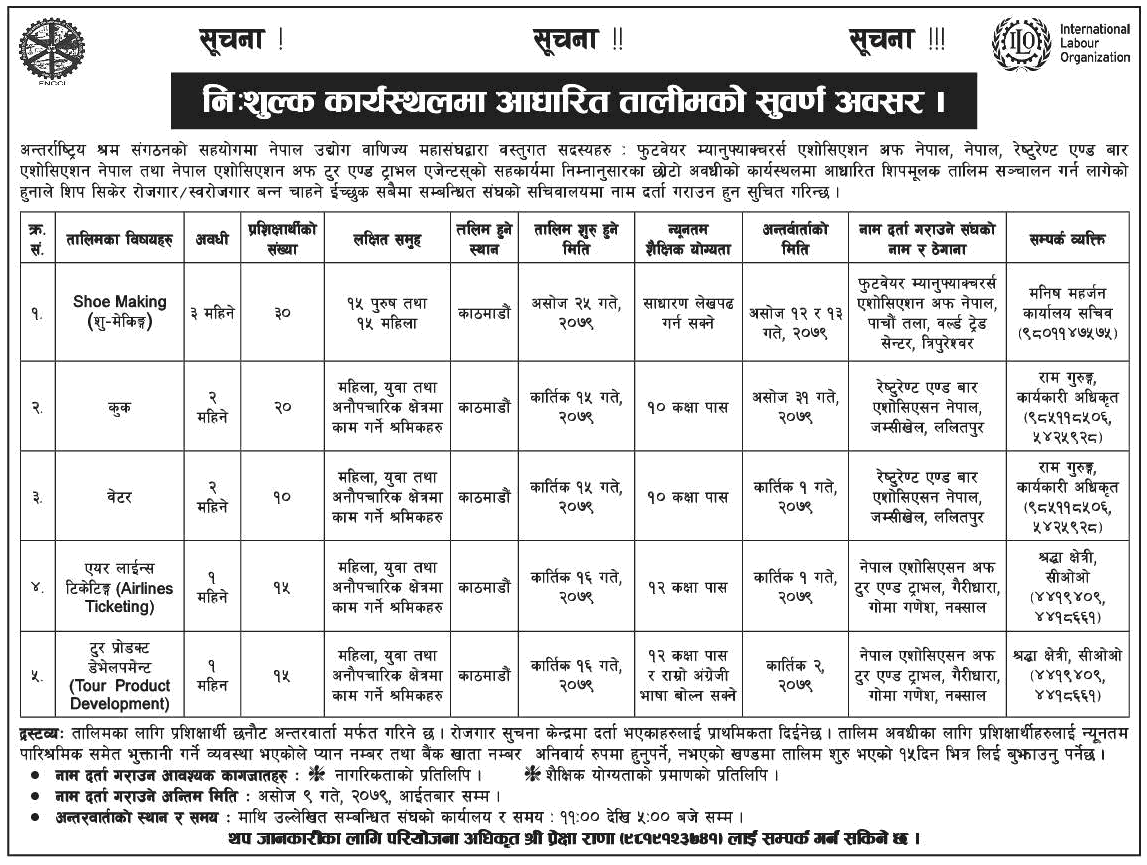 Free Training
Training