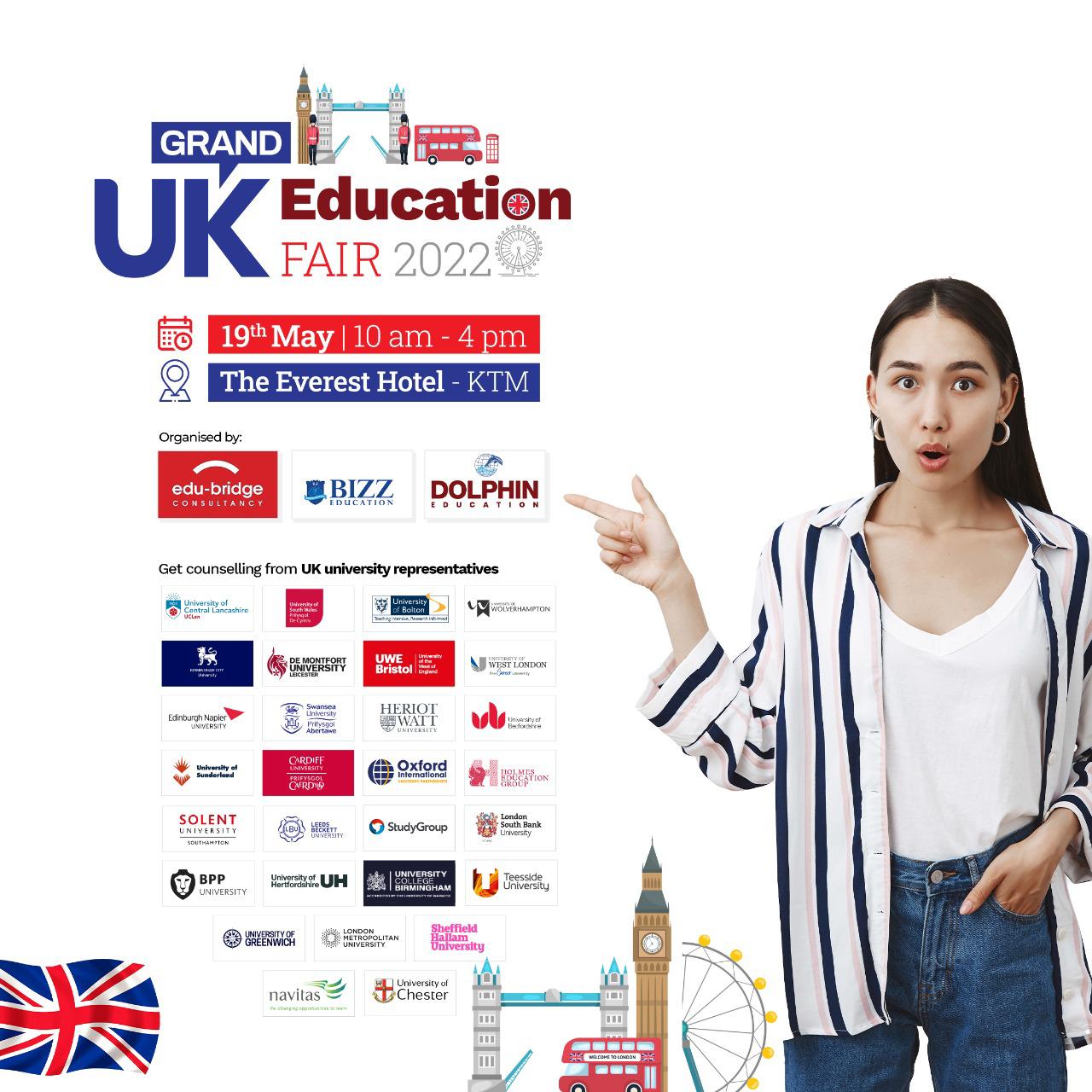 Grand UK Education Fair is being held on 19 May 2022 at Hotel Everest. A joint project of Edu Bridge Consultancy, BizEducation, and Dolphin Education, a "Grand UK Education Fair" will be held in front of representatives of the best UK universities targeting students wishing to study in the UK.
The Grand UK Education Fair is being organized at The Everest Hotel, New Baneshwor, Kathmandu on Thursday 19th May with the aim of providing students with complete information about various courses, IELTS, scholarship facilities, university, and educational institution selection, travel expenses to the UK. Hari Karki, Director, Biz Education, informed about this event.
By organizing such a fair, the students can benefit from the same event through direct communication with the representatives of the universities of that country. Yogesh Chhetri, Founder CEO of Edu Bridge Consultancy, said that this would be very beneficial for the students who want to go for international studies.
Take advantage of the opportunity to visit the Grand UK Education Fair 2022 at Hotel Everest on 19 May to find solutions to any problems related to your subject before and after going to international studies by talking directly with representatives of the UK's best universities, colleges, and institutes. Prem Pandey, Director, Dolphin Education Consultancy, informed about the issue.
Date: 19th May 2022 (5th Jestha 2079), Thursday
Time: 10:00 AM to 4:00 PM
Venue: The Everest Hotel, New Baneshwor, Kathmandu