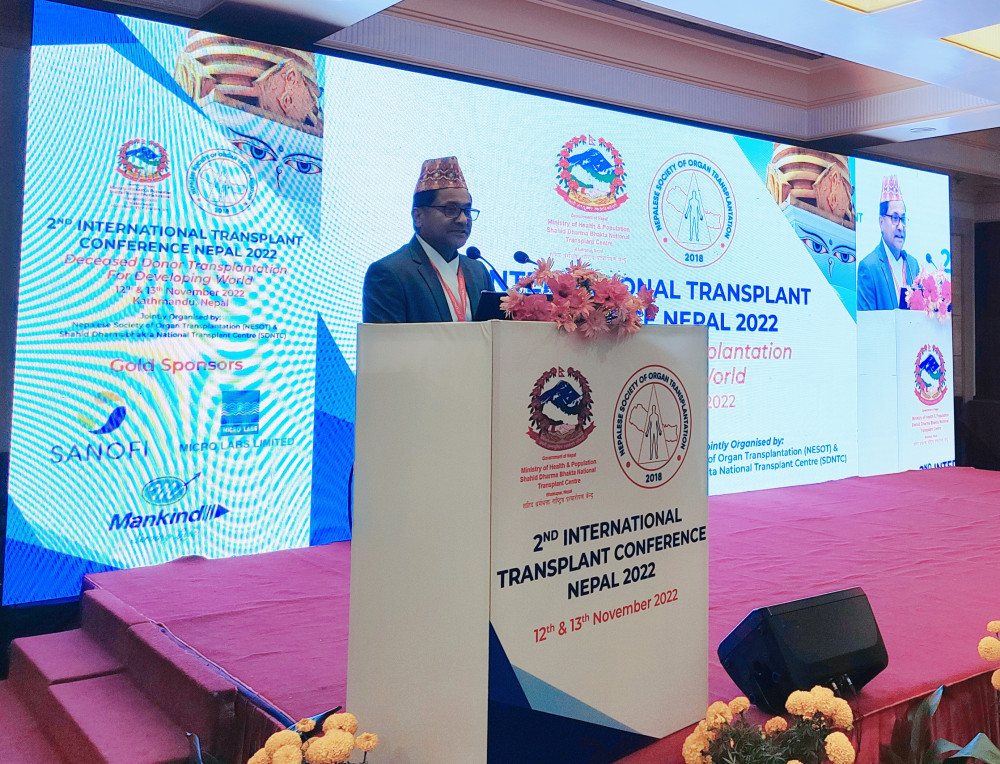 A two-day international transplant conference was organized in Kathmandu from12th to 13th November 2022 with the slogan 'Organ donation and transplantation until death for developing countries.
The conference, which was jointly organized by the Ministry of Health, Martyrs National Transplant Center Bhaktapur, and Organ Transplantation Society of Nepal, is attended by transplant experts from America, Japan, India, Bangladesh, Holland, Belgium, Slovenia, and Nepal.
Experts pointed out at the conference that the problem of organ donation will be solved when organ donation and transplantation are done easily in developing countries. When the provision of organ donation after brain death is widely used in countries like Nepal, it is believed that organ donation and transplantation after brain death will be resumed as in other countries.
At the conference, Nepalese experts will present 16 working papers and foreign experts will present 12 working papers on organ donation and transplantation. From the conference, the people working at the policy-making and implementation level of the country will be guided to formulate policies and rules, and the general public will benefit directly from the use of new technology and expertise in treatment. Pukarchandra Shrestha said.
A 2008 World Health Organization study report states that more than 90 percent of people with kidney failure will die within a few months. It was also informed in the conference that since the government of Nepal has provided free transplants and dialysis for kidney patients and established the National Transplant Center of Martyrs, within a decade, 98 percent of those who received transplants and 96 percent of those who underwent dialysis managed to survive.
Conference