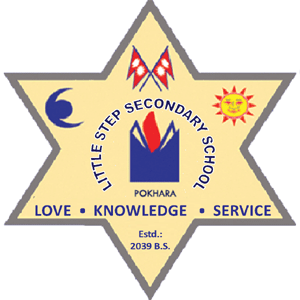 Little Step Secondary School, Pokhara Celebrates Its 40th Anniversary and Parents' Day
Little Step Secondary School, located in Pokhara, recently celebrated its 40th anniversary and Parents Day with great enthusiasm and zeal. The school, which has been providing quality education to students for four decades, received well wishes and congratulations from various dignitaries and stakeholders.
Inauguration and Wishes from Dignitaries
The ceremony was inaugurated by Prada Ganeshman Gurung, the Chancellor of Gandaki University, who wished the school progress and prosperity. Narayan Prasad Subedi, Head of City Education Development Coordinating Unit Kaski, Board of Directors member Bhimnath Baral, former teacher Geeta Dawadi, parent Teknath Bhandari, and others expressed their wishes for the school's continued success.
Science and Handicrafts Exhibition
As part of the celebrations, a Science and Handicrafts Exhibition was organized and inaugurated by Bhojprasad Gurung, President of Dandakharak Ekta Parivar, and Kulmaya Paudel, President of Pragati Ama Group. The exhibition showcased innovative projects and creative artwork made by the students.
Cultural Presentations and Awards
One of the main highlights of the event was the cultural presentation by the students, which captivated the audience with their skills and talents. The annual report was presented by the school's principal, Pampha Gurung, and all academic awards for the academic session 2078 were distributed to deserving students.
Management and Coordination
The program was chaired by Sher Bahadur Gurung, the chairman of the school management committee, and jointly conducted by teachers Tara Prasad Subedi and Chitra Bahadur Adhikari along with the students. The event was well-coordinated and organized, reflecting the school's commitment to excellence in education and overall development of the students.
Little Step Secondary School's 40th anniversary and Parents Day celebrations were a resounding success, bringing together students, parents, teachers, and dignitaries to commemorate the school's achievements and progress. The event showcased the school's dedication to providing quality education and creating well-rounded individuals who can contribute to society in meaningful ways.
Exhibition
Pokhara