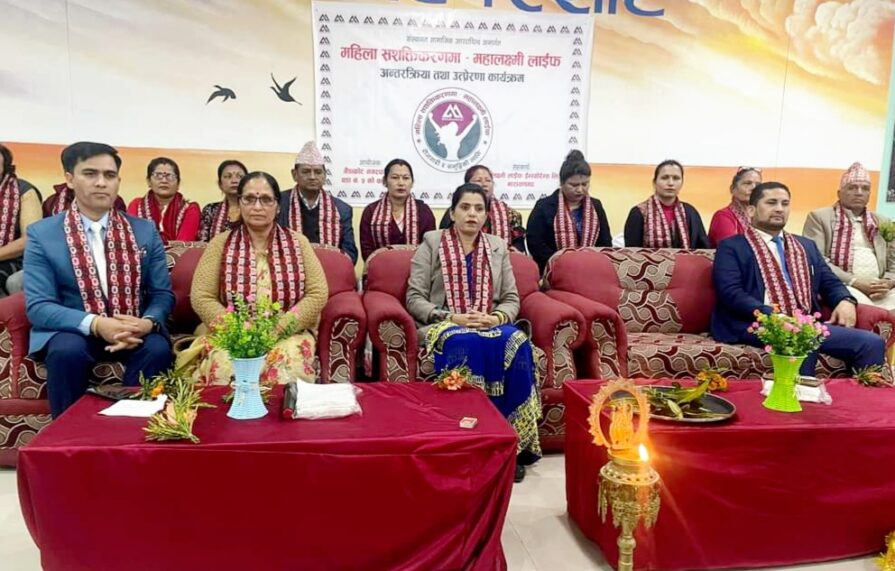 Mahalaxmi Life Insurance provided women's empowerment training to nearly 200 women in Gandakot, in collaboration with the Gaindakot Municipality Ward 5 Office. The program aimed to educate and empower women in financial matters, with the larger objective of engaging them in employment to achieve prosperity. The 'Mahalakshmi Life Program' was launched on August 4th as part of this initiative.
Shanti Koirala, deputy head of Gaindakot Municipality emphasized the importance of educating women and integrating them into society through various channels, including associational groups and cooperative politics. The program was attended by various dignitaries, including Ward President Ratna Prasad Sapkota, Gyan Prasad Khanal, Mahalaxmi Life Insurance Company Market Chief Prashantraj Dhamala, Bagmati State Chief Ram Prasad Bhusal, and Narayangadh Branch Chief Raju Thapa, who spoke on the occasion.
The welcome speech was delivered by women's leader Sharda Dhakal, and the program was coordinated by Executive Member Shanti Neupane. Social worker Gobind Ghimire facilitated the program. The program concluded on Monday.
Nawalparasi
Training