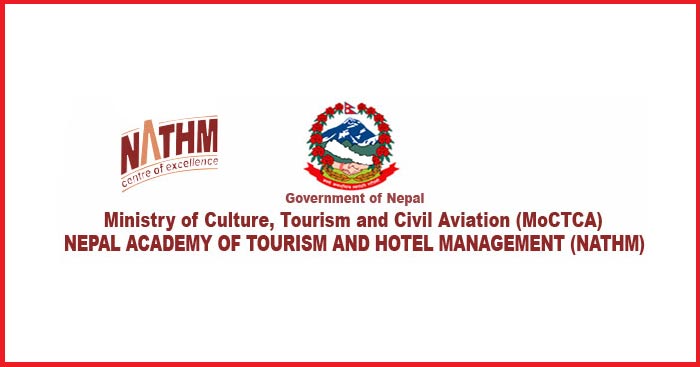 Nepal Academy of Tourism and Hotel Management (NATHM): Celebrating 50 Years of Excellence
Nepal Academy of Tourism and Hotel Management (NATHM) recently celebrated its golden jubilee, marking 50 years of excellence in the field of hotel and tourism education. NATHM was established in 1972 with the aim of providing skilled and trained manpower to the hotel and tourism sector.
Establishment and Growth of NATHM
With the support of UNDP and IL, NATHM was founded as the first educational institution in Nepal to offer hotel and tourism management as a subject of study. The institution provided six months and one year training programs to create self-employment and employment opportunities. Over the years, NATHM has grown to become a leading educational institution in the field of hotel and tourism education, producing 60,000 skilled manpower in five decades.
Courses Offered by NATHM
Currently, NATHM offers a four-year BHM program at the undergraduate level and a two-year MHM course at the post-graduate level. The institution has collaborated with Tribhuvan University to offer these courses.
Challenges and Opportunities
While NATHM has achieved a lot of success over the years, the institution still faces challenges in managing itself due to the lack of resources and means. Additionally, NATHM does not have its own separate law, which adds to the challenges. However, the institution has been successful in creating good opportunities in the hotel sector for the country's skilled manpower.
International Exposure and Future Plans
NATHM has been successful in providing international exposure to its students, with internship opportunities in countries like Malaysia, Indonesia, Bahrain, and France. The Prime Minister of Nepal, Pushpa Kamal Dahal (Prachanda), has committed to providing all necessary support to NATHM and has urged the institution to bring foreign students to Nepal. NATHM is also working towards obtaining ISO standard for international quality and quality certification from the Commission.
NATHM has played a significant role in establishing tourism and hotel as an academic subject in Nepal, and has contributed to the growth of the country's tourism sector. The institution has produced skilled manpower who are employed in the country and abroad. With the government's commitment to support NATHM and the institution's plans to obtain international quality certification, NATHM is poised to continue its legacy of excellence in the field of hotel and tourism education.
Published on 30 March 2023
Annual Day