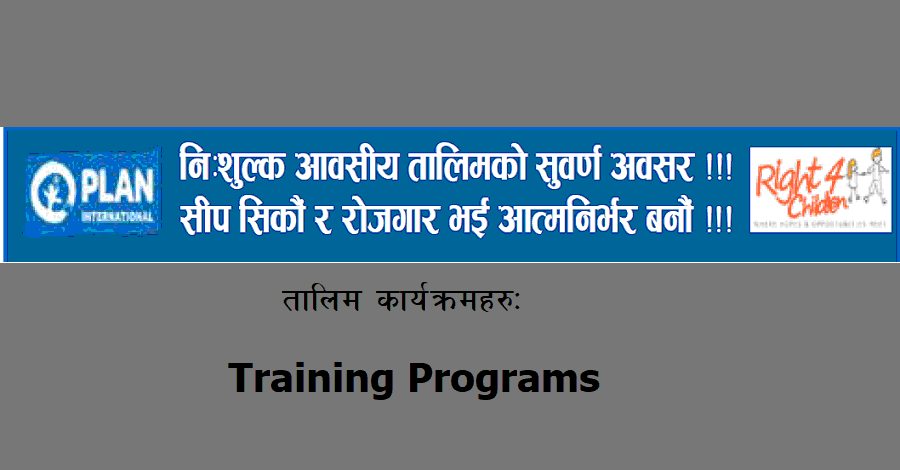 Right4Children has been conducting various free training for adolescents in the age group of 18 to 24 years with the financial and technical support of Plan International Nepal.
In addition to training, it has been providing English language, life skills and computer training, gender protection, and psychosocial training. The organization will also provide assistance for employment after the training.
The training will be conducted by Right4Children in collaboration with various training providers as per the syllabus of CTEVT. Interested teenagers/women who have reached the age can come to this office and fill out the application form. There is no charge for filling up the form and any title.
For more information:
Right4Children - Pokhara-7, Ratnachowk, near Janapriya College
Email: [email protected]
Website: http://www.right4children.org/
Phone: 061-465176 (Office)
9802858049 - (Parvati Adhikari)
9802858048, 9816130615 - (Manu Nepali)
Note: Offices will be closed on public holidays, Saturdays and Sundays.
Free Training
Pokhara
Training