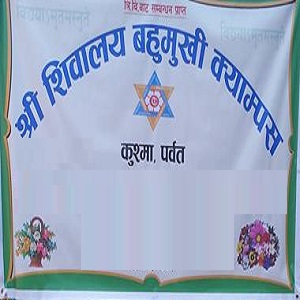 Separating Education from Politics: National Assembly Speaker Ganesh Prasad Timilsina's Views
In a recent ceremony at the Shivalaya Multiple Campus, Parbat (12th Anniversary), the Speaker of the National Assembly, Ganesh Prasad Timilsina, emphasized the need to separate the education sector from politics. He expressed concerns that the education sector has become chaotic due to political games, and urged for schools to be run with a collective spirit.
Challenges in Improving Education Quality in Nepal:
Speaker Timilsina identified several reasons for the challenges in improving the quality of education in Nepal. One of the main issues is the prevalence of schools and campuses affiliated with different political parties. This creates a trend of tagging political parties even in independent schools, leading to a distortion in the education system. As a result, parents who support a certain political party may not send their children to schools affiliated with a different party.
Furthermore, the high rate of youth migration in Nepal has led to a surge in the number of educational institutions. However, many of these institutions are opened on the basis of competition rather than the actual need for them. Speaker Timilsina suggested that different campuses should be established for different subjects, and that the 14 campuses in mountain districts should be merged for better efficiency.
Community-Based Education:
During the ceremony, other members also emphasized the need for community-based education. Constituent Assembly member Arjun Prasad Joshi and Provincial Assembly member Bhakta Kunwar suggested that the state should arrange for community campuses instead of building more institutions.
The education sector in Nepal faces several challenges, including political affiliations and the need for more community-based education. Separating education from politics and establishing campuses based on actual needs can help address these challenges and improve the quality of education in the country.
Annual Day
Parbat