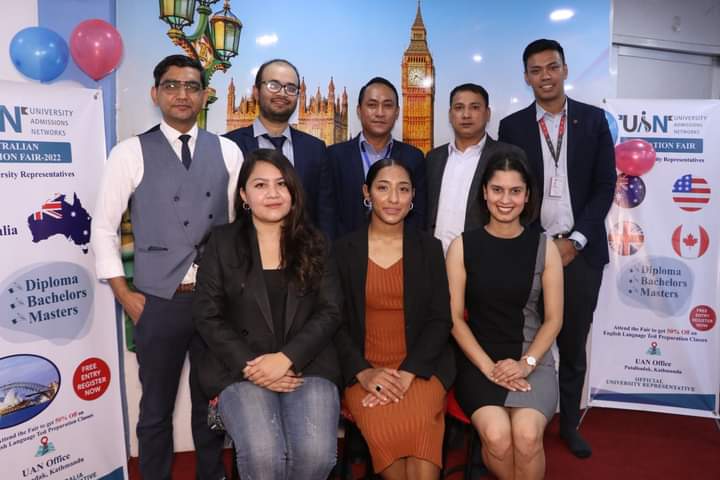 The University Admissions Networks has organized the UAN Education Fair with representatives from educational institutions in Australia and Canada in its office.
Eleven educational institutions representing universities, colleges, and institutes in Australia and Canada have provided direct counseling to students at the fair. Subash Adhikari, Branch Manager, University Admissions Network, informed that the UAN Education Fair has been organized by the University Admission Networks, especially for the students who are doing test preparation including IELTS and PTE.
Binaya Adhikari, Director of University Admissions Networks said that the fair was a success as the students were able to clear their personal queries at the fair which was well attended by the students.
Educational institutions including Ransford College of Australia, RGIT, Kingsford International Institute, Sydney Metropolitan Group, Australian Technical College, Boston Australia, Crown Institute of Higher Education, and Apply Board have provided counseling to the students.
Eighteen global offices of the University Admissions Network are located in ten countries. The University Admissions Network is located in Putalisadak to provide quality educational counseling to Nepali students and enroll students by establishing direct links with the best universities, colleges, and institutes in Australia, Canada, the UK, the USA, and New Zealand.
At the request of students and parents, University Admissions Networks will again organize UAN Education Fair on May 22, said Director Adhikari.