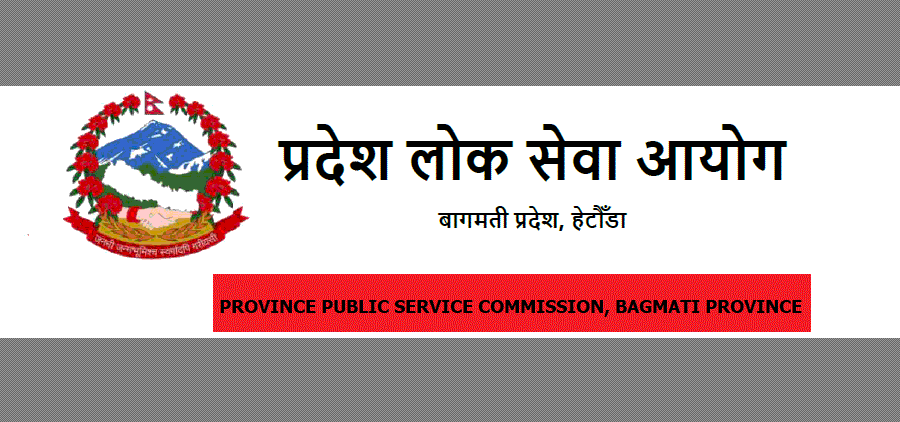 Bagmati Pradesh Lok Sewa Aayog Exam Center of Ranger, Sub Engineer, Kaviraj, and Lab Assistant
The Provincial Public Service Commission of Bagmati Province in Hetauda, Makwanpur has announced the establishment of an examination building for the upcoming written examination. This announcement has been made in compliance with the health and safety standards set by the Government of Nepal to ensure the safety of all candidates.
Details of the Examination:
The written examination (open and inclusive) for the 5th level assistant positions such as Ranger, Sub Engineer, Kaviraj, and Lab Assistant will be conducted on the following date, time and exam premises:
Date: From 2079 Chaitra 3 to Chatra 7
Time: 3.15 PM and 4:00 PM
Venue: Makwanpur
Examination Rules:
Rules for Written Examination by Provincial Public Service Commission, Bagmati Province:
Note 1:
The examination will be held as per the scheduled program, even in case of an unexpected holiday without prior notice from the Commission.
Black ink must be used for writing the exam.
Bags, mobile phones, smartwatches, and other electronic devices are prohibited in the examination hall.
Admit cards and identity cards (with citizenship or a photograph issued by the government of Nepal) are mandatory to bring to the exam.
Candidates must arrive at the examination hall at least one hour before the commencement of the exam.
Candidates must report to the specified examination center only.
Those who require an assistant scribe must submit their application, admit card, and disability certificate to the Commission's email address, [email protected], or visit the office of the Commission at least seven days before the examination date.
The Commission will not provide an assistant scribe.
Note 2:
Candidates must arrange for a mask, sanitizer, and drinking water before entering the examination center.
A distance of two meters must be maintained by candidates while entering and leaving the examination center to avoid crowding.
Instructions given by the assigned personnel must be fully followed.
Candidates must keep a safe distance while entering, exiting, and using the toilet without crowding the examination center.
Candidates should avoid gathering in groups and talking.

PPSC Bagmati
PPSC
Hetauda
Exam Center
Bagmati Pradesh