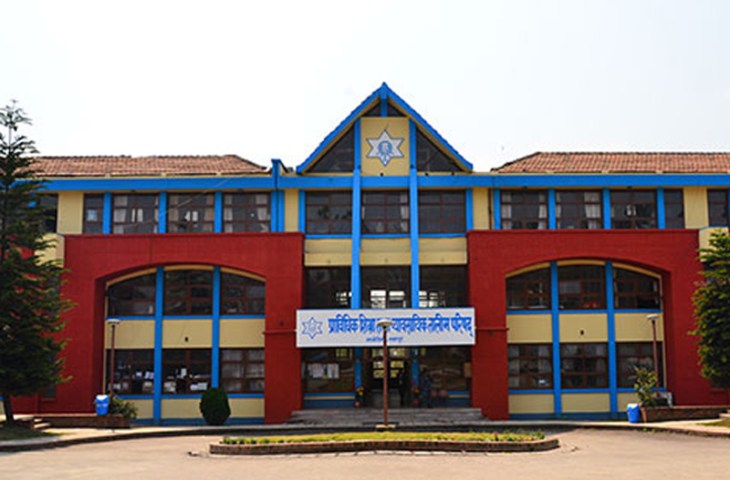 CTEVT Published Pre-Diploma (TSLC) Level Special Chance Exam Center: Council of Technical Education and Vocational Training (CTEVT), Controlling Office of Examination Sanothimi, Bhaktapur Very important information regarding the establishment of the examination center for the pre-diploma (former technical SLC) special chance examination!
Affiliation/approved by CTEVT and Constituent of the Council, partner, Technical Education in Community Schools (TECS), and educational institutions conducting various programs at Pre-Diploma (Technical SLC) level and completed training within the period determined by the curriculum and academic session 2072/073 Among those registered up to.
According to the notification dated 2079-02-13 the concerned candidates to fill out the examination application form to participate in the special chance examination conducted in the month of Bhadra/Ashoj for the failed examinees, according to the examination schedule published on 2079-04-20.
The following examination centers have been established as recommended by the concerned councils and provincial offices. According to the decision dated 21-05-2079, this notice has been published for the information of all concerned.
(Notice publication date: 2079-05-22)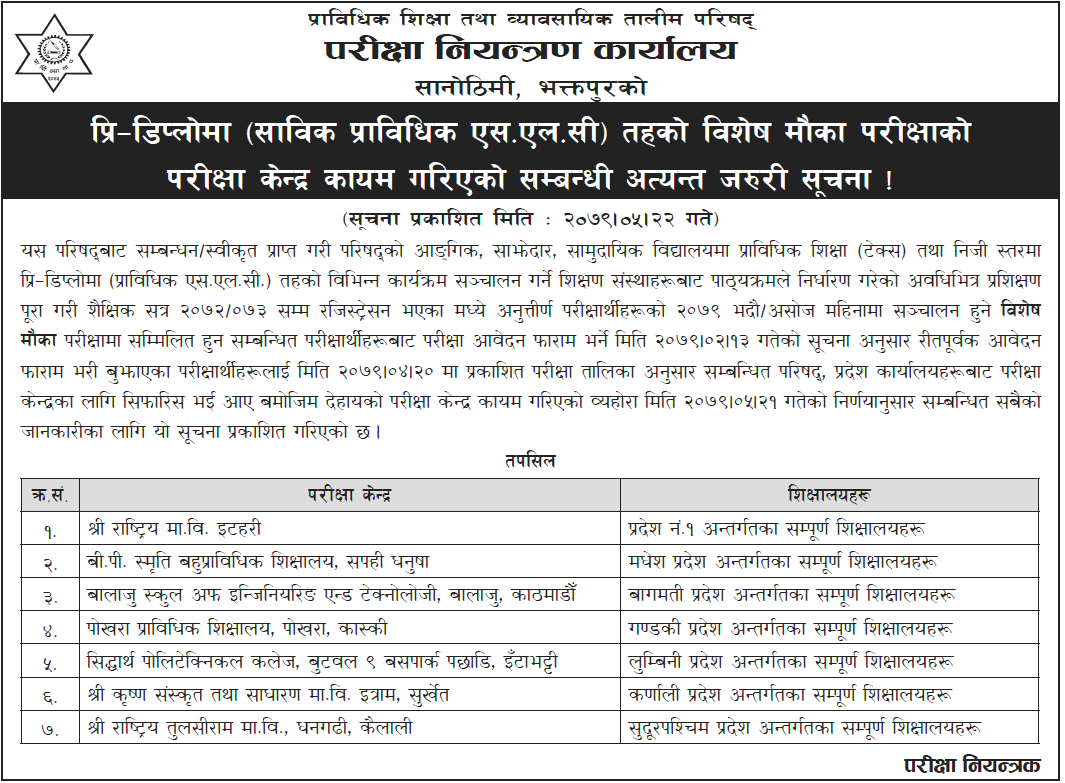 Exam Center
CTEVT Exam
CTEVT