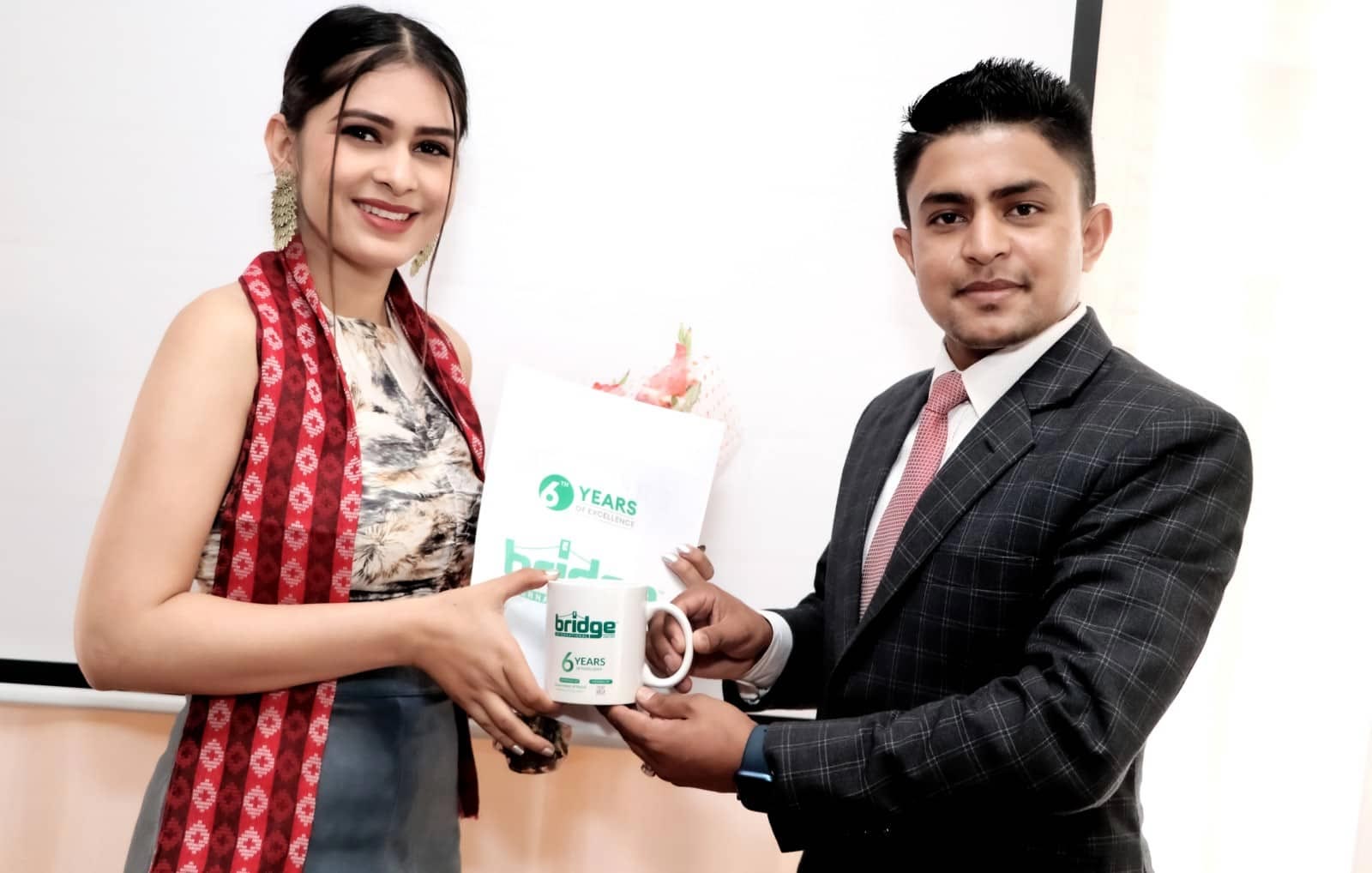 Bridge International Education Consultancy has contracted model Anuja Acharya as its brand ambassador for one year. In order to provide the same information, a grand program has been held at Traditional Comfort Lotus Pond and an agreement has been exchanged.
A video advertisement for Bridge International Education Consultancy was also released in this regard. Bridge International has been providing higher education to students who want to study abroad.
As it celebrates its sixth anniversary, Bridge International has said that its brand ambassador will spread various messages throughout the year at informational events, educational fairs, etc.
Anuja Acharya, the newly nominated brand ambassador of Bridge International Education, said that she was both responsible and excited when she joined a prestigious organization like Bridge International.
Bridge International has been providing quality counseling services to students seeking higher education in the United States, the United Kingdom, Australia, Canada, New Zealand, and many European countries.