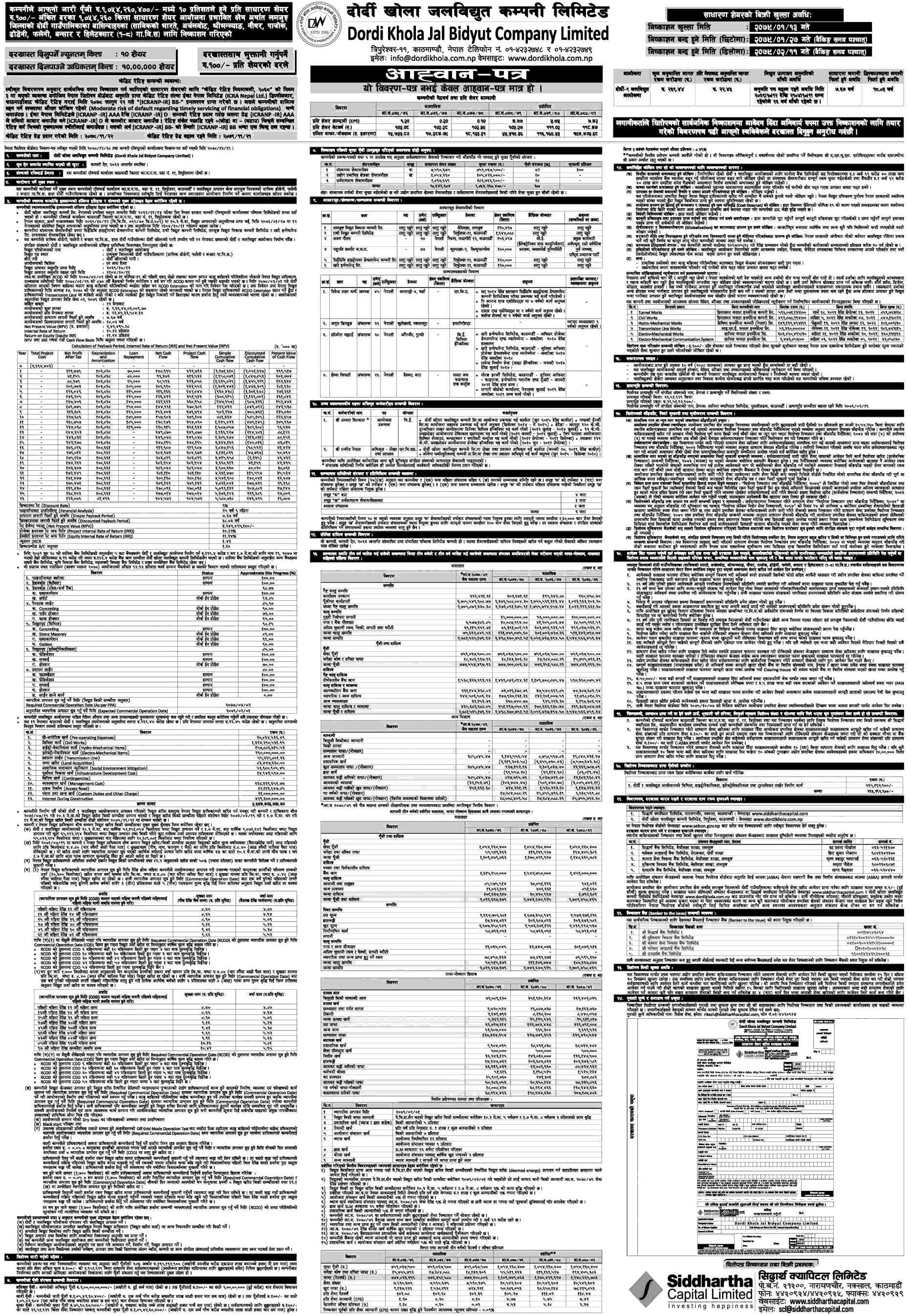 Dordi Khola Hydropower Company Limited is going to issue IPO from 2079 Baishakh 13th. The company is planning to issue an IPO for the locals of the project affected areas.
The issued capital of Dordi Khola Hydropower Company is Rs. 1.54 billion 60 thousand 400. The company is going to issue 10,054,260 ordinary shares at the face value of Rs. 100. Residents of Dordi Rural municipality of the project affected area i.e. Lamjung district can apply for the share.
Investors will have to apply for a minimum of 10 units of shares and a maximum of 1 million units of shares. The expulsion will be closed on Baishakh 27th and if no application is received by that time, the deadline to apply will be extended till 11th Jestha.
In the rating given for IPO issuance, ICRA Nepal has given ICRNP IR Double B minus rating to the company. This indicates an average risk in the ability to bear liability.
The issue and sale manager of the company is Siddhartha Capital Limited. Investors can apply from the Besishahar Branch of Siddhartha Bank, Dordi Branch of Global IME Bank, Kamana Sewa Bikas Bank, Muktinath Bikas Bank, and Besishahar Branch Office of NMB Bank. In addition, banks and financial institutions participating in the ASWAH service can also apply for permission from the Nepal Securities Board.
IPO Date
IPO