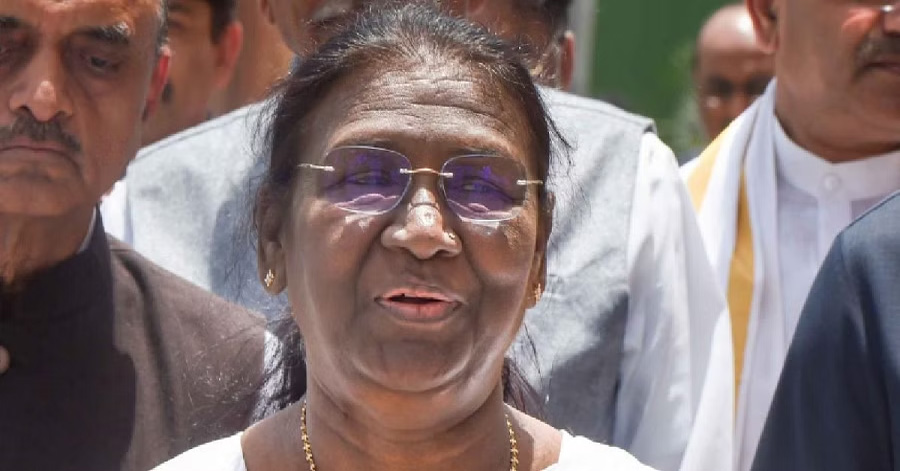 Draupadi Murmu is the first person from the tribal community of India to be elected as the 15th President of India. She is the second woman to reach India's highest constitutional post.
The ruling Bharatiya Janata Party-led NDA alliance fielded former governor Rhea Murmu as its candidate. She was elected President after defeating Yashwant Sinha, a former BJP leader in the Trinamool Congress, who was nominated for the presidency by the opposition parties including the Congress. She is the second woman to hold India's highest constitutional post.
According to the constitutional provisions of India, the candidate who gets 50% of the total vote value of 10 lakh 86 thousand 431 central MPs and assembly members wins. Murmu got 72 percent votes. His rival Sinha has secured 2 lakh 61 thousand 62 votes. The opposition parties faced embarrassment when the BJP fielded women from the tribal community over it. Murmu got 72 percent votes.
Members of the Lok Sabha, Rajya Sabha, and Vidhan Sabha are voters in presidential elections. The number of MPs elected in Lok Sabha and Rajya Sabha in India is 776. Similarly, there are 4 thousand 33 MLAs. Voting was held in all states and at the Center on July 18.
She will be sworn in on July 25. She will take oath from the Chief Justice of the Supreme Court. BJP earlier made Kovind from the Dalit community and before that the famous scientist Abdul Kalam during Atal Bihari Vajpayee's time as President.