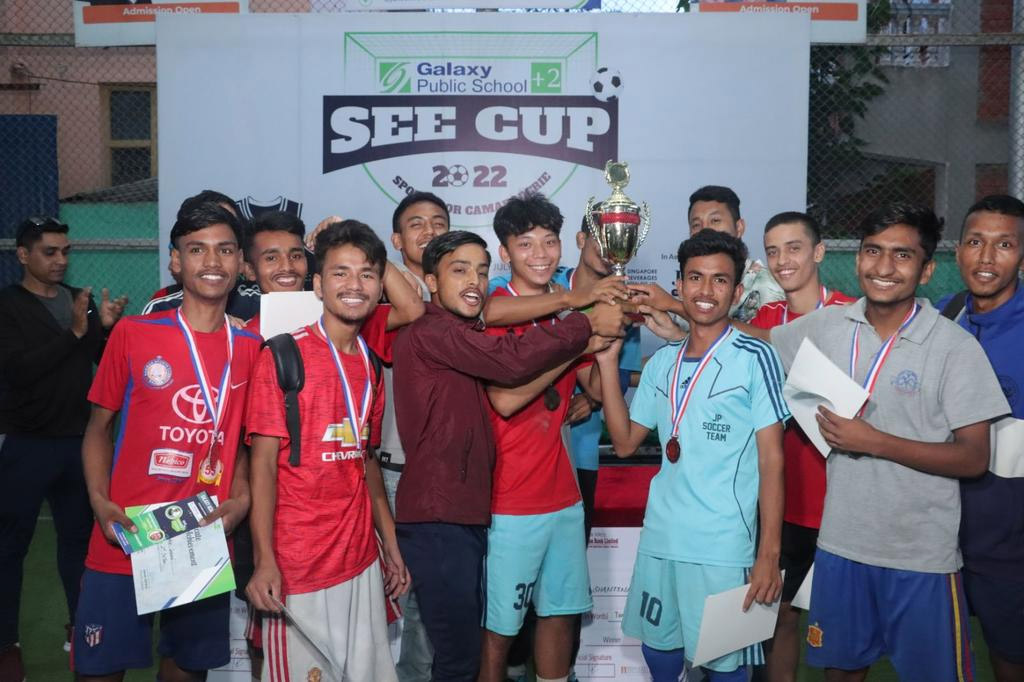 Galaxy Public School, famous for quality education, apart from its regular educational program, has been providing all-around development of students through various interactive activities. Galaxy Public School concludes the SEE Cup Futsal Tournament last week. 22 different colleges participated in the event.
The program was conducted at Galaxy Public School's own playground from 9 am to 5 pm.
The program was sponsored by Singapore Beverages Nepal, Jeeru the Taste of Nepal, Nimbu Pani, Mid Valley International College, Arrow International Education, Chhabi Service Suppliers, and others.
Jan Prabhat Secondary School presented its best game to many competitors and received a check of 10000 rupees. Similarly, the Shantinagar Futsal team was awarded a check of 25000 rupees, and medals, certificates, and trophies were awarded to all the participants.
The organizer informed that the event was completed in a grand and civilized manner and thanked all the contestants for making the game interesting and competitive. Galaxy Public School has been organizing such extra activities from time to time to ensure quality education for last 35 years.s