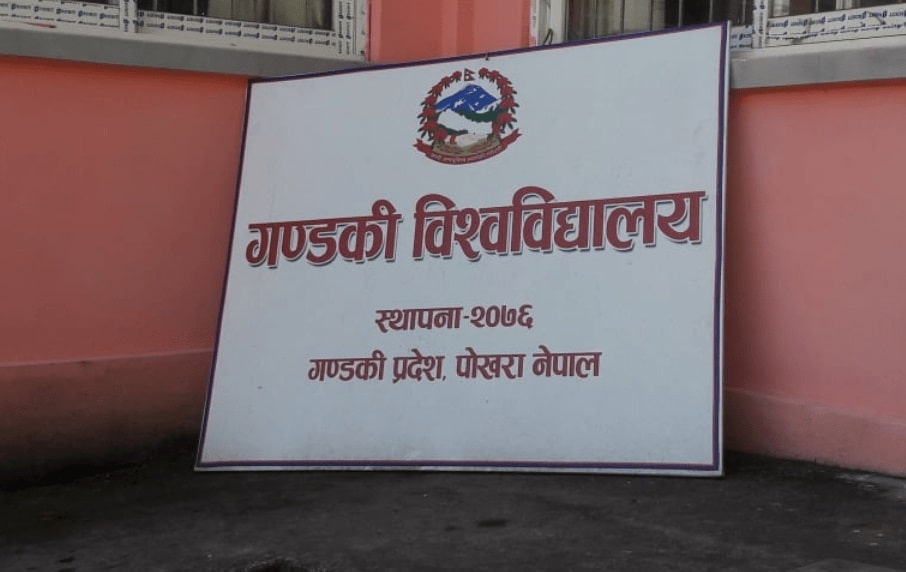 Gandaki University has started teaching two years after its establishment. The university has started classes on Sunday (3rd October 2021). For the first time in Nepal, Gandaki University has started offering Bachelors in Sports Management (BSM) and Bachelors in Information Technology (BIT). The university has organized a motivation and orientation program for the students enrolled in the first semester.

Inaugurating the program, Dr. Dinesh Chandra Devkota, Chairman of the University Judicial Council, wished a bright future for the students and expressed the view that manpower would be produced so that they could compete nationally and internationally. "It is a matter of pride for all of us to see such a great attraction in the university for the first time in the history of Nepal." He said, "Considering the uniqueness of Gandaki Pradesh, the university will move forward seriously on which model can be taught."
Stating that the country can be changed through education if the change is made in 'Knowledge', 'Attitude' and 'Individual Behavior', said Devkota.

Dr. Damodar Regmi, Chief Secretary of Gandaki Pradesh, said that it was a matter of great pleasure to start the study of sports management at the undergraduate level at the very beginning of the establishment of the university. Expressing confidence that skilled manpower would be produced in this regard as there is potential for sports tourism in the state, he pointed out the need for professional manpower rather than certificates.

Dr. Raghuraj Kafle, the vice-chairman of the Gandaki State Policy and Planning Commission, said that the university would move ahead with its plans for the prosperity of the state.

Informing that the teaching of Bachelor of Pharmacy (B.Pharma) will start soon even though studies have been started in two subjects, for the time being, Vice-Chancellor Prof. Dr. Nawaraj Devkota said that they are preparing to engage the students in teaching international level by signing agreements with reputed universities in Europe and America. Gandaki University has enrolled 67 students, including 16 in Bachelors in Sports Management (BSM), 31 in Bachelors in Information Technology (BIT), and 20 in BPharma.
Gandaki Pradesh
Pokhara