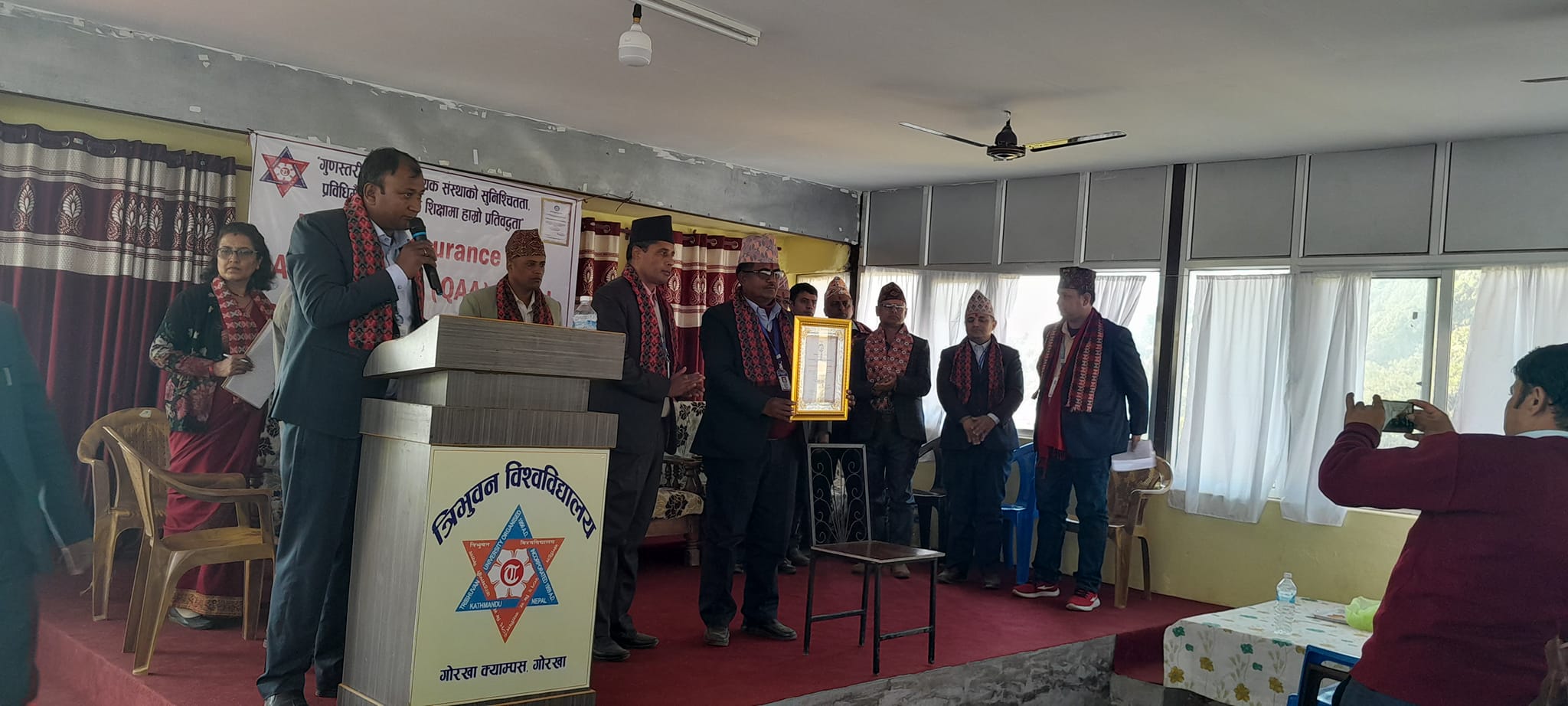 Gorkha Campus, the only TU constituent campus of Gorkha, celebrated on Friday for receiving the Quality Assurance and Accreditation (QAA) certificate. A rally was organized from Harmatari in Gorkha headquarters including Panjebaja. Professors, staff, students, social workers, and others danced in the rally.
Gorkha Campus, established in 2035, started the Quality Assurance and Accreditation (QAA) certificate process at the University Grants Commission (UGC) by accepting the Letter of Intent on 2074 Jestha 3. Ramsharan Baniyan, Campus Chief, said that the UGC awarded the quality assurance certificate to the campus on Kartik 30, 2079.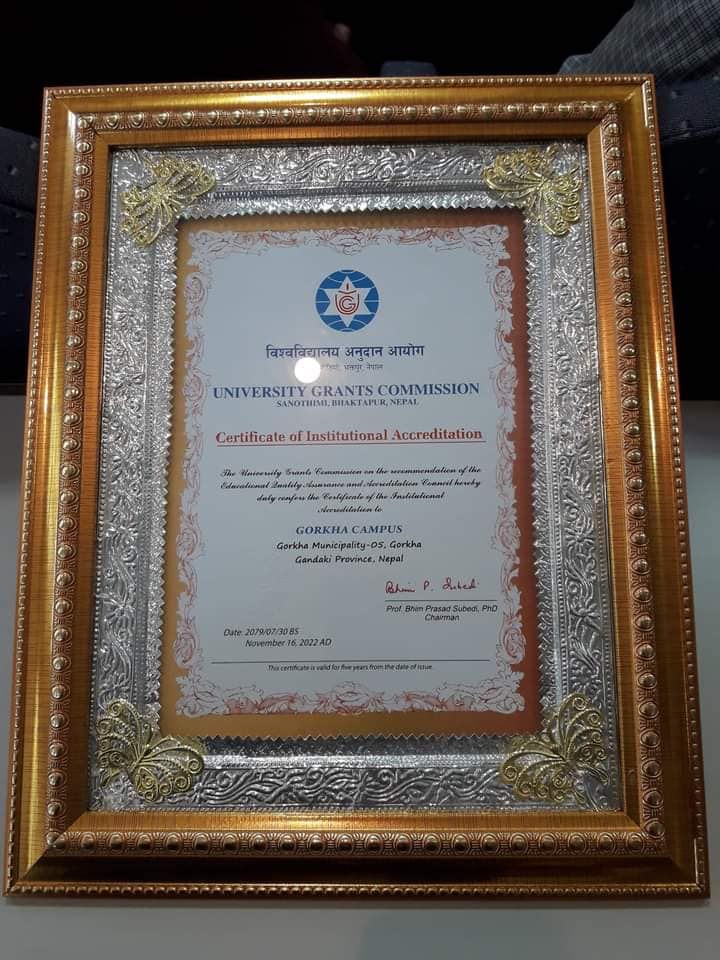 The campus with 1,56 students is the fifth out of 61 campuses of Tribhuvan University to achieve Quality Assurance and Accreditation (QAA). The Campus Chief said that this will help in the development of student's abilities along with the academic and physical development of the campus.
After receiving the quality assurance accreditation, the University Grants Commission provides financial support to the campus based on the number of qualified students. Self-study committee coordinator Sanjay Adhikari said that Rs 35,000 per student will be available.
The campus held a press conference on Friday and informed about the process completed to get the quality assurance accreditation and the benefits from it. "Every year we have to maintain the standards according to the standards of the commission," said the coordinating officer, "After five years, quality assurance and accreditation (QAA) should be renewed, if the process cannot be completed, it may be canceled." The campus plans to maintain quality assurance and accreditation (QAA). He said that he has worked by forming, forming a committee with various strategies and it will continue to work.
Ramsharan Baniyan, the head of the campus, said that the Gorkha campus needs a national-level football field and hall. "We have to prepare it within five years," he said.
The commission has been providing quality assurance accreditation to higher education institutions that meet 120 standards in eight different areas including educational policy and process, education learning and evaluation, information systems, student support, and counseling. Campus head Baniyan said that it is expected that the academic certificate of the campus will be recognized at the international level.
English Education, Nepali Education, Mathematics Education, Curriculum and Assessment Education, and Biodiversity are taught at the post-graduate level at Gorkha Campus. At the undergraduate level, studies are being conducted on various subjects in the faculty of pedagogy and management. There are 52 professors on campus, 21 permanent, 12 contracts, and 19 part-time. There are 30 employees including 15 permanent, eight contracts, and seven service contract employees.
Gorkha