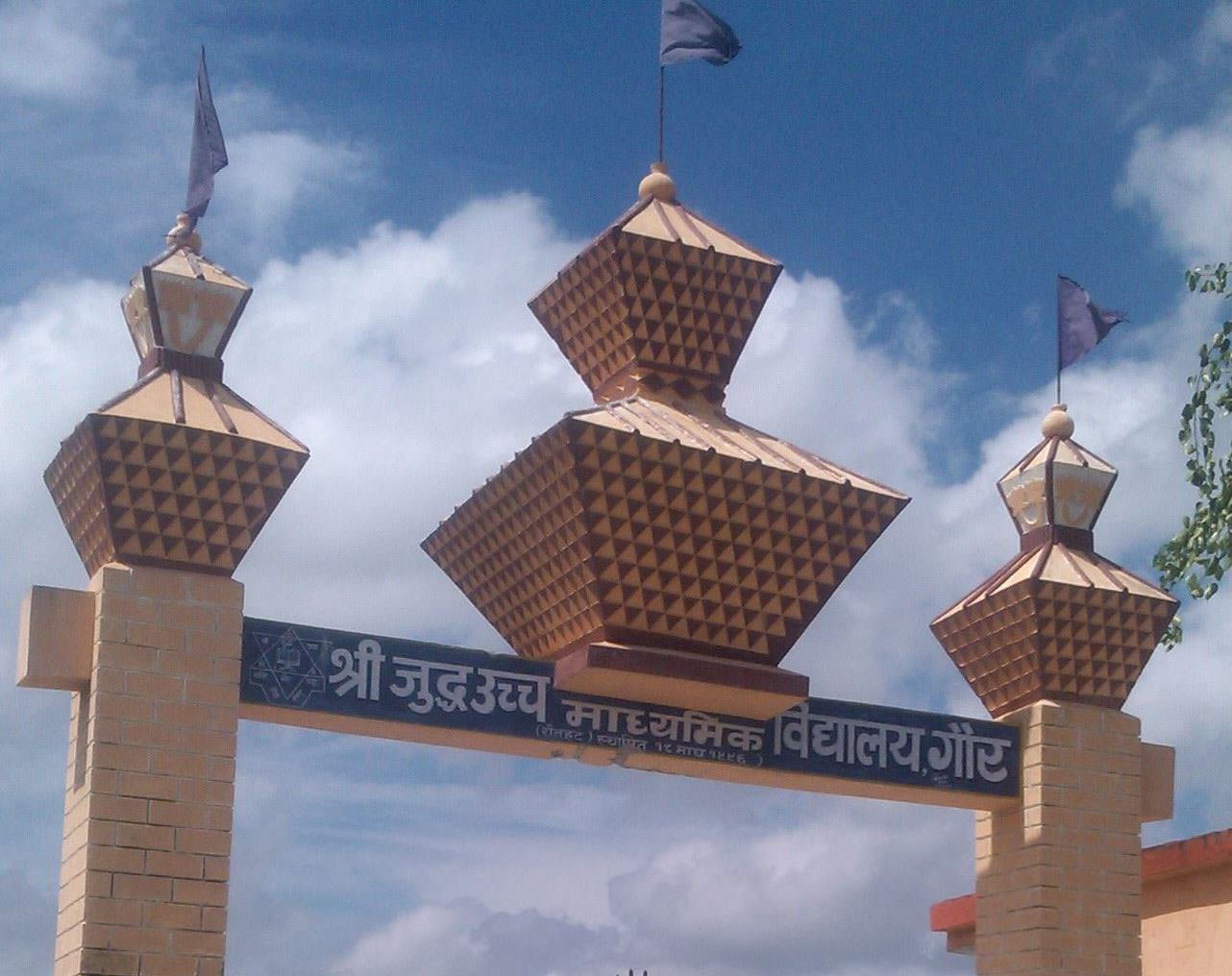 The newly elected mayor of Rautahat Gaur Municipality Shambhu Sah Kanu has laid the foundation stone of the school building. The foundation stone of the new building has been laid at Juddha Secondary School in Gaur, the district headquarters, which is the fourth in the country and the first in the district.
Mayor Shambhu Sah Kanu has chosen the foundation stone of the school building as the first formal physical infrastructure after complaints were raised about the lack of building at the school Juddha Secondary School studied by Madhav Kumar Nepal, who has also become the Prime Minister of the country. Mayor Sah is also a former student of the same school. The school had undergone drastic improvements during the tenure of the mayor, who was also the chairman of the school's school management committee for one term. The locals, who have been expecting reforms in Jumawi since the election of the mayor, have taken the commencement of construction of the school building as a sign of educational reform.
It is said that the school building will be constructed in five years at a cost of Rs. 80 million.
Before laying the foundation stone of the school building, the mayor visited the school and interacted with the children. After interacting with the children, the mayor instructed the principals and teachers to immediately improve the educational situation.
After the small class children demanded lunch, the mayor Sah has warned to arrange immediate lunch for the children and not to be negligent in any way.
Along with the mayor, Deputy Chief Shail Kumari Devi, Acting Chief Administrative Officer Subash Thakur, various ward chairpersons and other parents and social workers were present.