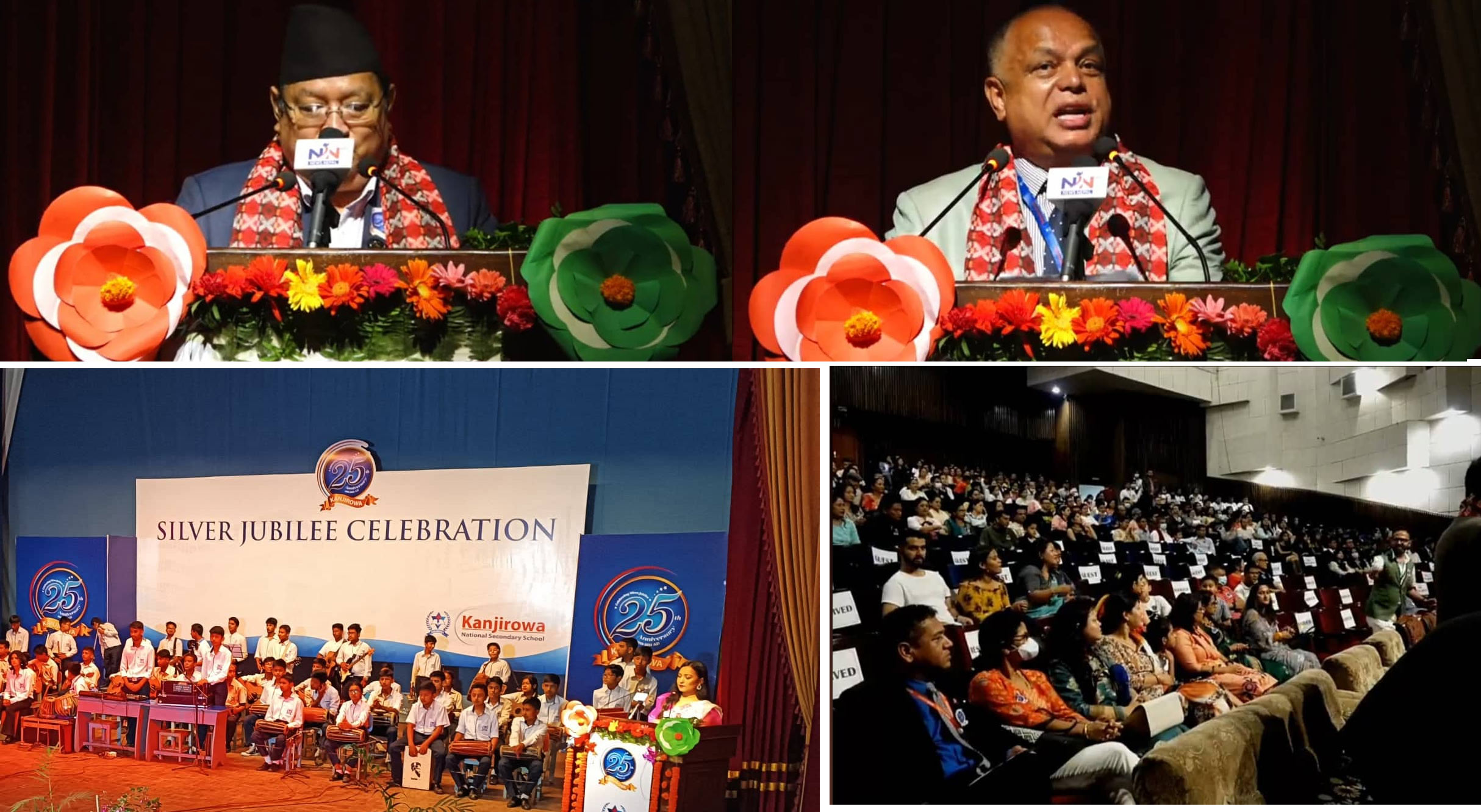 Kathmandu, July 1: Kanjirowa National Secondary School in Koteshwor, Kathmandu has entered its 25th year after completing 24 years of its establishment. The school celebrated its 25th anniversary amid a grand ceremony at the Nepal Academy in Kamaladi.
Established in the year 2055 BS under the name of Kathmandu Don Bosco School, this school has entered its 25th year amidst various ups and downs.
The ceremony started with the chief guest of the Minister of State (Office of the Prime Minister and Council of Ministers) Umesh Shrestha and was attended by distinguished personalities from various fields of education, alumni, teachers, parents, and academics, and other distinguished guests.
A special inauguration ceremony was organized for the students of classes 1 to 12 studying in the school with songs, music, dance, poetry, and other performances.
The teachers and staff who have rendered continuous service to the school for a long time were also honored at the function. Similarly, the school has honored the students of class 10 and class 12 final examination appeared this year.
On the occasion of the Silver Jubilee, various programs of the national and international levels will be organized throughout the year, said Principal Ranjit Thapa. He claims that the school is working to make the quality of education viable by developing skills along with education.
Principal Ranjit Thapa said, "The school has contributed to the development by producing disciplined citizens by emphasizing on acquiring knowledge by focusing on skills development as per the needs of the 21st century. The school has also collaborated with national and international organizations, including the Factory, the Robotics Association of Nepal, and the Potential Foundation, to make the quality of education viable."