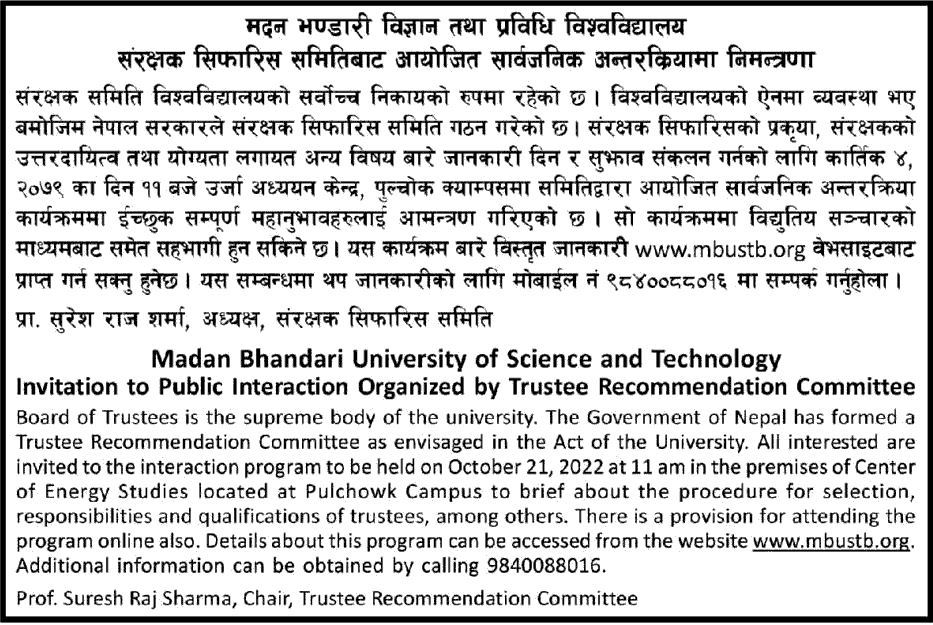 Madan Bhandari University of Science and Technology Invitation to Public Interaction Organized by Trustee Recommendation Committee: The Board of Trustees is the supreme body of the university. The Government of Nepal has formed a Trustee Recommendation Committee as envisaged in the Act of the University.
All interested are invited to the interaction program to be held on October 21, 2022 at 11 am in the premises of Center of Energy Studies located at Pulchowk Campus to brief about the procedure for selection, responsibilities, and qualifications of trustees, among others. There is a provision for attending the program online also. Details about this program can be accessed from the website www.mbustb.org.
Additional information can be obtained by calling 9840088016.
Prof. Suresh Raj Sharma, Chair, Trustee Recommendation Committee
Notice