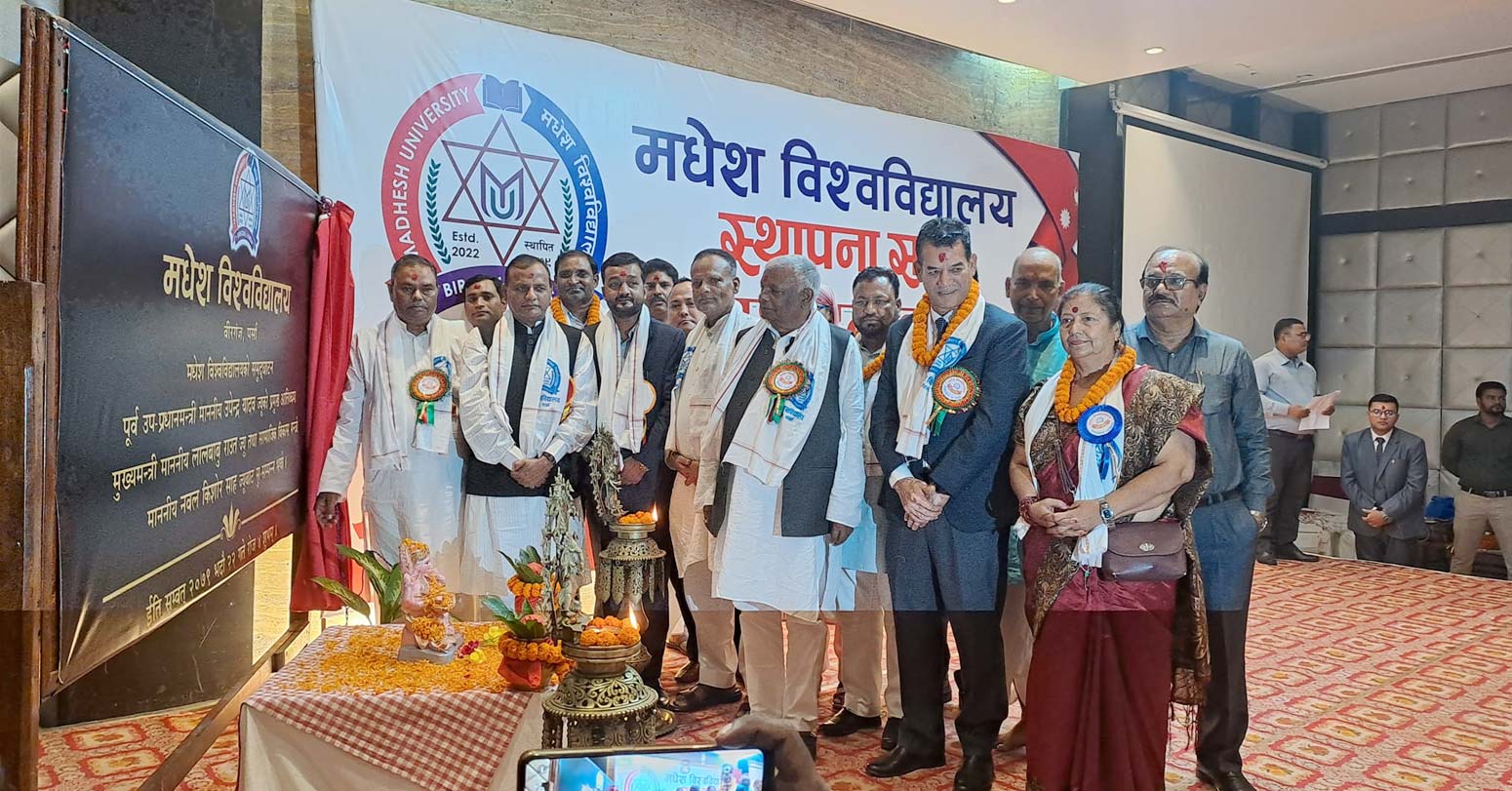 Madhesh University in Birganj was formally inaugurated on Wednesday. Upendra Yadav, president of Janata Samajwadi Party Nepal and former deputy prime minister, inaugurated Madhesh University, which was established by the Madhesh Province government. Speaking at the inauguration program, Janata Samajwadi Party President Yadav said that the seven decades-long dreams of Madhesh has been fulfilled by establishing Madhesh University.
He expressed his belief that upgrading the level of education that is needed in Madhesh, it will contribute significantly to economic, social, and political transformation.
Similarly, Prof. Dr. Deepak Shakya, director of Birgunj Public Campus, has been appointed as the vice-chancellor of the university. Vice-Chancellor Dr. who proved to be a milestone for the development of higher education in Madhesh by establishing Madhesh University. Shakya expressed his belief.
Madhesh Chief Minister Lal Babu Raut presented him with the appointment letter of the Vice Chancellor in the program. The office of the university has been established in the building of National Trading in Birganj. Preparations are being made to find 100 bighas of land in Parsa and build more structures for the university.
Minister of Social Development of Madhesh Province Government and Dean of Madhesh University Navlakishor Shah presided over the event, Forest and Environment Minister Pradeep Yadav, Chancellor of University and Chief Minister of Madhesh Pradesh Government Lal Babu Raut, Mayor of Birgunj Metropolitan City Rajeshman Singh, leaders of various political parties, intellectuals, security officers and others participated in the program.
Birgunj